Group News: 2013
<
click here
to go back to news and news archives index
Our expertise in the design and installation of ballast control systems, rack phase differential monitoring systems and tank gauging systems has seen increased interest from the oil and gas sector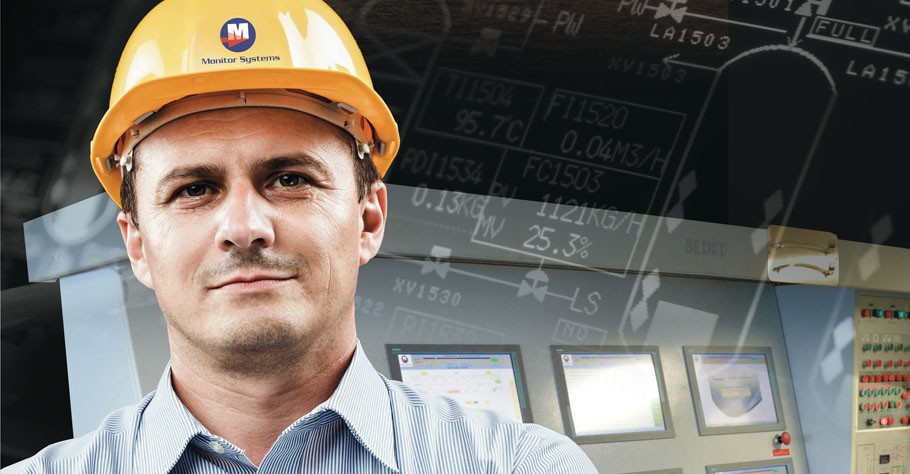 Monitor Systems would like to take this opportunity to thank all management, engineers and staff whom together have come together and created a combined working strength for the company.
BUSINESS: Managing Director Brian Sinclair commented, ... "the last quarter has been very productive in terms of contracts awarded, new staff, engineers and with operations management."
CONTRACTS: Monitor Systems have undertaken numerous interesting contracts, some of which are featured (opposite) in more details. Our expertise in the design and installation of ballast control systems, rack phase differential and tank gauging has seen increased interest from the oil and gas sector. The supply and installation of reverse osmosis watermakers have also seen Monitor Systems surpass its expectations, with now more than 20 systems supplied, installed, commissioned or supported offshore locally and internationally by our factory trained engineers.
PROJECT MANAGEMENT: Our expertise and capabilities in project management has also seen interest from drilling contractors and oil and gas majors, with Monitor Systems being handed the overall project control (for example: Fire and Gas Detection Systems) including the project management of all vendors and sub contractors.
Brian Sinclair (MD) commented, ... "Monitor Systems have already secured many exciting contracts with existing and new clients taking the company well into 2014. Enquiry levels from all corners of the globe have exceeded all of our expectations in 2013 with many of them turned into new business. Our order book is at a very 'healthy all time high' and follows on from a year of growth and expansion."
SINGAPORE, ASIA: In August 2013, Monitor Systems set up the company Monitor Systems S.E. Asia Pte Ltd (MSSEA) in Singapore for the purpose of marketing and selling its range of engineering solutions and specialist partner products to the fast developing oil and gas industry in the region. Monitor Systems regard Singapore as an ideal location to grow its businesses. The new development will also allow the company to tap into other emerging markets in Asia.
TWO KEY APPOINTMENTS: Monitor Systems has appointed Allan McGillivray as UK General Manager. Formerly General Manager of Hall and Tawse Aberdeen with an MBA from Robert Gordon's University, Allan brings with him a wealth of experience in general management with particular focus on production and operational activities ...
In Support of our developments in Singapore, Monitor Systems S.E. Asia Pte Ltd has appointed Jamal Saad as Director of Sales (Asia). Jamal holds an MBA in International Management and a BS in Electrical Engineering. He brings with him many years experience in engineering, sales and management in the areas of instrumentation and controls in Asia and Middle East region for oil and gas activities ...
ADDED VALUE: Monitor Systems always goes that extra mile for its clients and prospects. Monitor Systems have always focussed on being 'exceptional' with its customer service and engineering support. Managing Director Brian Sinclair commented, ... "I like to be personal with my clients and prospects to show that I am available when they need me. When someone needs our services or engineering support, Monitor Systems is available."
MARKETING: Monitor Systems are delighted to introduce the first edition of #RIG 'up' our company e-newsletter. #RIG 'up' will be published every quarter, keeping you in touch with company news, awards, work contracts and business developments throughout the UK and across the world. Our 'Project Talk' pages feature some recent #RIG 'up' case studies and current project developments of interest.