Water Tight Door Monitoring and Control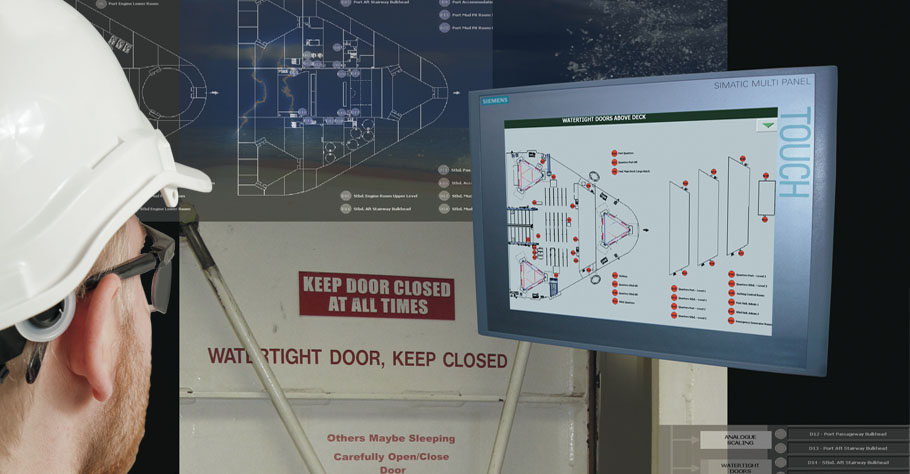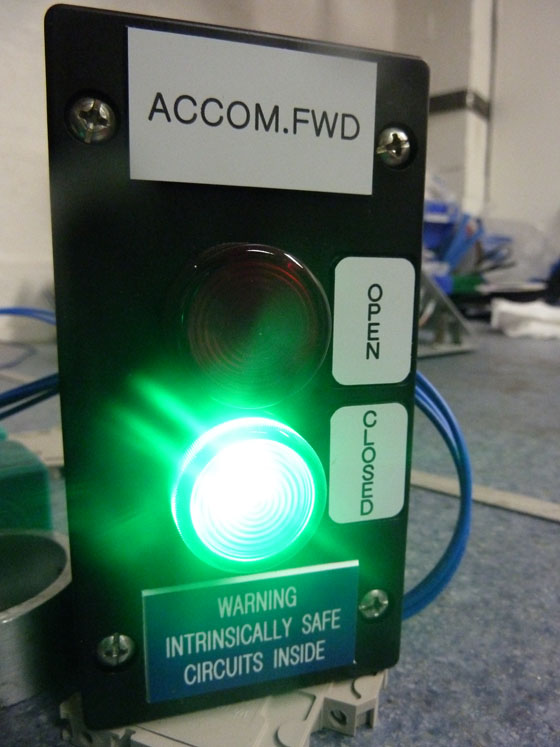 Management of Water / Weather tight Doors and Hatches is critical to maintain vessel integrity and stability. The System provides continuous monitoring and recording of all doors and hatches. Screens show the status and location of each door & hatch, making it very simple for the operator to quickly establish which are open or closed. Alarms can be raised if any door remains open after a set time. The System can be stand-alone or integrated to the Vessel Management System. Local indication and local audible alarms can also be installed at individual doors if required.
The watertight door monitoring system monitors the required quantity of watertight doors on the rig. The system can also include an annunciator panel installed in the display enclosure to accommodate alarm inputs to meet future requirements.
The watertight door monitoring systems is integrated into the 'PC' network so that the Rig Manager can view at all times, the status 'closed or open' of all doors at any given time, day or night. This allows the Rig Manager to make quick decisions in regards to the status of the doors when presented with disruptive tidal storms, inclement weather, safety and/or hazardous accidents etc.
System Details:
Benefits