Load Measuring and Monitoring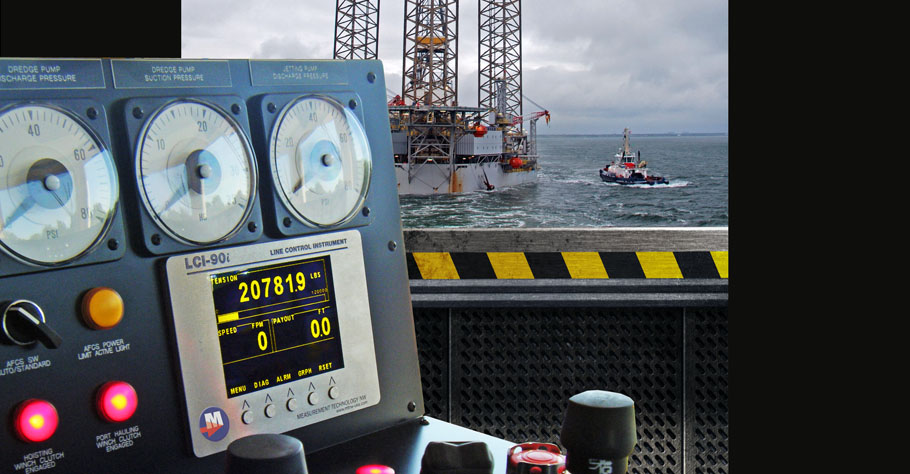 Monitor Systems Engineering and Measurement Technology Northwest work in partnership to provide a comprehensive and complete service in Load Monitoring and Load Measuring Equipment. As a combined strength, our team of experienced engineers can DESIGN, MANUFACTURE, SUPPLY, INSTALL and COMMISSION Load Monitoring and Load Measuring Equipment.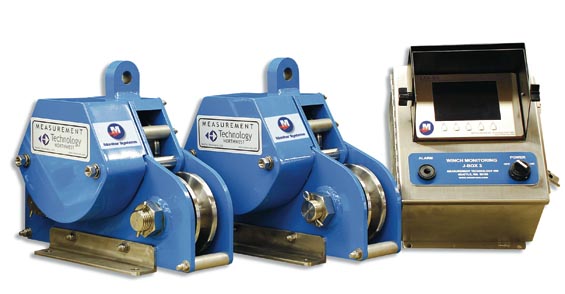 Monitor Systems Engineering designs and manufactures rugged, multi-channel winch line control, wireline monitoring and tensiometer instrumentation used in demanding commercial and oceanographic applications ranging across polar to tropical situations. Monitor Systems Engineering products are used to control and monitor speed, payout, and tension - both cable and chain - in single/multi winch systems used for equipment deployment, barge positioning, fixed-place mooring, drawbridge controls, and wherever accurate and reliable line control is required.
System Details:
Advanced Range of Line Control Instruments and Displays
Precise Payout, Tension and Scope Monitoring Displays
Winch DAC Software
Running Line Tensiometers