Group News: August 2015
ATEX Compliant Load Monitoring System
Umbilical Tension Monitoring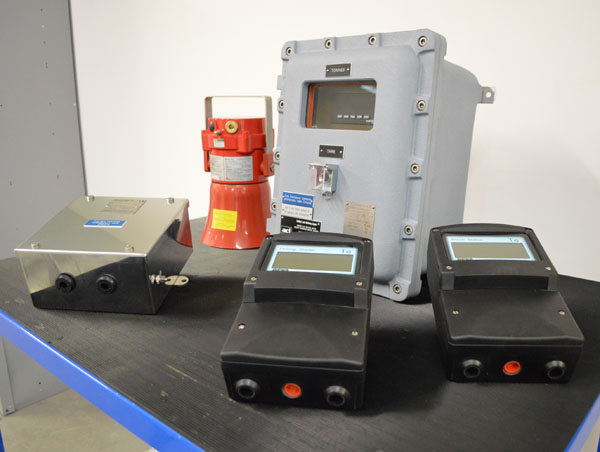 Monitor Systems were asked by a UK based company to supply two load monitoring systems for umbilical tension monitoring.
At the heart of the MSSL Tension Monitoring System is the EExd enclosure featuring a glass window with LED digital display showing the 'tension monitored' in kilograms.
The indicators will input the 4-20mA signal from the load cell, provide a signal re-transmit to external displays and provide a user set-point alarm. The re-transmit signal includes the Tare from the master display.
For operational safety, the EExd enclosure was fitted with a push button protected by a flip up cover. This will provide a Tare (zero) facility.
The EExd enclosure was supplied complete with ATEX compliant audible klaxon, load cell amplifier and a pair of external tension displays. The external tension display units will show the Tared load value per the master EExd enclosure display. For ease of reading the display in low light conditions, the units have large back-lit LCD digits. All associated cable gland assemblies, cables, operational manuals, drawings and certification data books were included in the delivery. A full FAT of the system was carried out prior to despatch.