Group News: December 2015
Total Gas & H2S Gas Detection System in Mud: Forties Delta Platform
System Design, FAT and Commissioning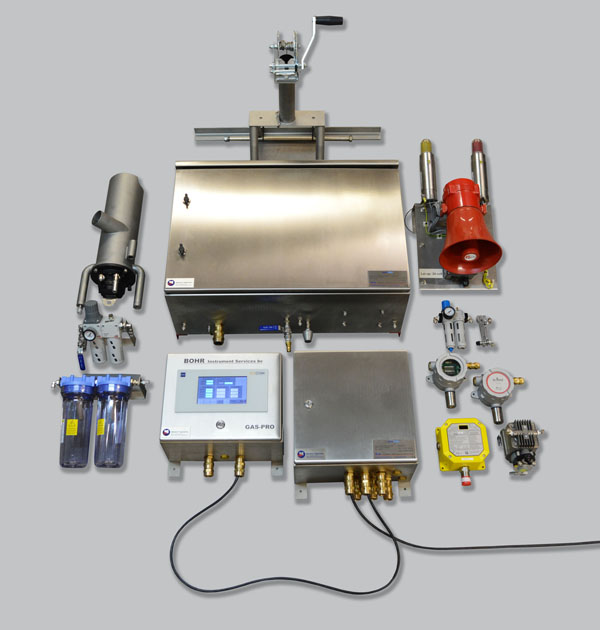 On behalf of Apache North Sea, Monitor Systems were asked to provide a total gas and H2S gas detection system measuring mud for the Forties Delta Platform. The platform is located 110 miles East of Aberdeen in the Forties Oil Field.
Gas Pro (Detection): The Gas Pro stand-alone gas detector is designed to measure gases in mud on drilling rigs. The detector measures toal gas and H2S.
The Gas Pro gas detection system consists of an agitator, sample suction circuit, gas detector and an optional alarm unit.
Agitator (Separator): The agitator is an air driven mixer that separates the gas from the mud. The Agitator extracts the trapped gas inside the mud, and releases it.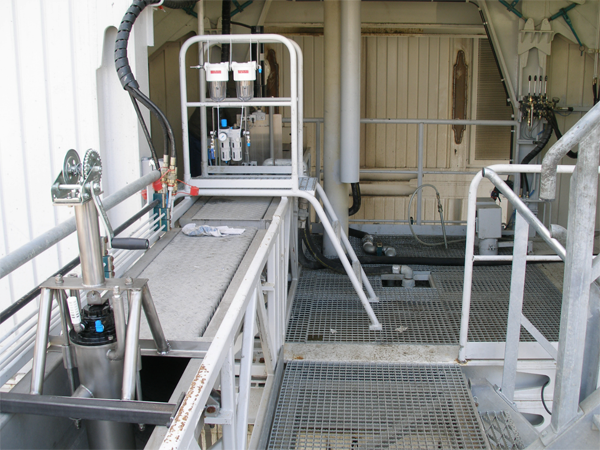 Sample (Circuit): The sample circuit is used to 'vacuum pump' the samples from the agitator to the detector. In the suction circuit the samples are conditioned, dewatered, dried and filtered and a stable constant flow is created by the flow reducers. The vacuum pumps, filters and flow reducers are all installed in the detector's enclosure.
Alarm (Total Gas & Toxic Gas H2S): Horn and flashlight based, this alarm generates an audible and visual alarm when gas readings exceed the 'set' alarm values.
Gas Enclosure (Gas Detector): In this enclosure the samples are divided. The gas flows through the combustible sensor and the hydrogen sulphide sensor. The sensor signals are amplified and connected to a PLC where the signals are calibrated, temperature compensated and linearised. The PLC generates the alarms, analogue outputs and the serial output. A touch display is featured on the front of the gas detection unit to display the readings, change settings and test alarms and outputs etc.
The Gas Pro Operator Interface with 7" graphical display and numerical readout, graphics and alarm settings is ideally suited for machine oriented operations. The unit is very robust and IP66 rated.
Installation / Commissioning: On shipment of the Gas Pro System, Apache North Sea carried out the installation of the equipment; Monitor Systems undertook the commissioning.