Group News: December 2015
Watertight Door Monitoring System: Noble Hans Deul Jack-up Rig
Survey, System Design, Manufacture, Assembly, ATEX Certification, In-house Testing & FAT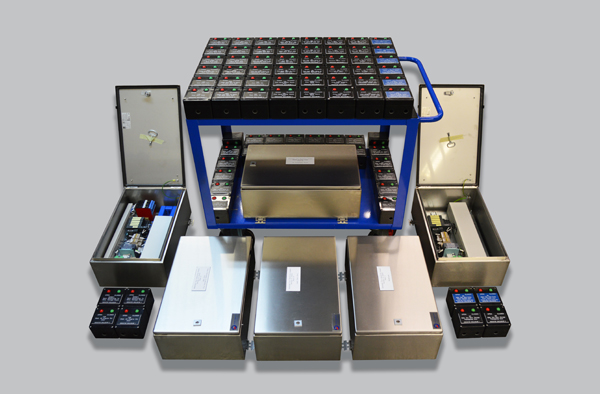 Monitor Systems were asked to survey the Noble Hans Deul Jack-up Rig with the intension of providing a watertight door monitoring system.
Survey: A detailed survey was presented that allowed for a watertight door monitoring system with the capability of monitoring a total of fifty watertight doors on the rig, with a 20% spare capacity for future expansion. Not all of the watertight doors were located in safe zones and for those located in hazardous areas, the proximity's and LED indicators would need to be powered through a suitable I.S barrier.
No additional HMI displays would be required for the watertight door monitoring systems. The status and data signals would be gathered by the PLC and handed to the VMS system for display on the HMI's via a Siemens DP/DP Coupler.
The watertight door monitoring systems was designed to integrate into the VMS system, allowing the Rig to view at all times, the status 'closed or open' of all watertight doors. This allows the Rig to make quick decisions regarding the status of the doors when presented with disruptive tidal storms, inclement weather, safety and/or hazardous accidents etc.
The watertight door monitoring system was designed around a Siemens PLC built into a 316 stainless steel I/O enclosure. In addition, five remote I/O panels were designed into the system. A full range of door switches and indicators were provided, including 45 IP67 rated door proximity switches / 5 intrinsically safe proximity switches, 79 IP67 local door indicators and 8 intrinsically safe local door indicators.
Management of watertight doors is critical to maintain rig integrity and stability. The new system provides continuous monitoring and recording of all doors with a display screen showing door status and location data, making it very safe and simple for the operator to use.