Group News: August 2015
(BOD) Ballast Overboard Discharge Valves (ABS Approved)
On behalf of Transocean, Monitor Systems were asked to provide ABS Approved Ballast Overboard Discharge Valves for two of their semi-submersible rigs working in the North Sea; currently operated by Maersk Oil and Talisman.
STABILITY CONTROL: Ballast control systems are a vital part of semi-submersible rigs. The ballast control system is made up of a network of pipes, valves, pumps, and tanks, which work together as a liquid control system to keep the drilling rig on an even keel.
On semi-submersible rigs, the safety of all personnel depends upon the stability of the rig. This stability is created by a special installation on-board that organises the amount of seawater in several ballast tanks; the Ballast system.
The ballast system comprises of a sophisticated control system, valves and actuators, ballast pumps and instrumentation to provide loads, flows and pressures to assist in the ballast operation.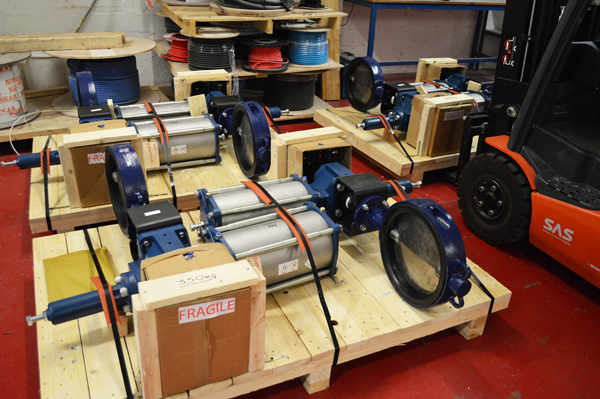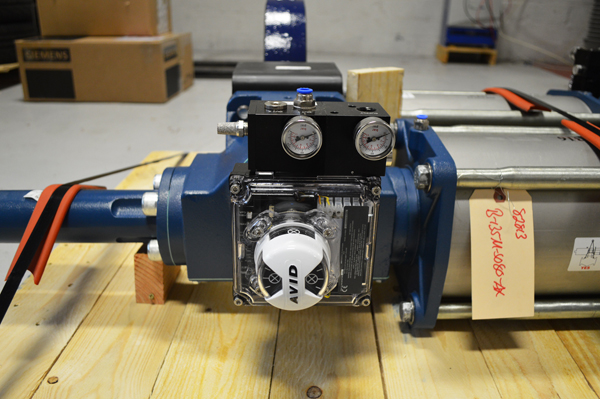 The BOD system supplied by Monitor Systems included a 12" Butterfly Valve with 4-20mA position feedback, spring return fail close Pneumatic Actuator with IP66 rated Electro Pneumatic Positioner. A separate stainless steel control enclosure was provided to house the solenoids, check valves, throttle valves etc that are required to maintain the existing control philosophy and keep proportional control over the pneumatic valve.
FAT: The four solenoid control enclosures underwent a full FAT to assure correct operation. Each enclosure was 'leak tested' to confirm all pneumatic fittings were secure and tight. The enclosures were then tested 'electrically and pneumatically' to confirm correct operation, with the three valve control functions 'open, close and hold' being tested.