Group News: November 2018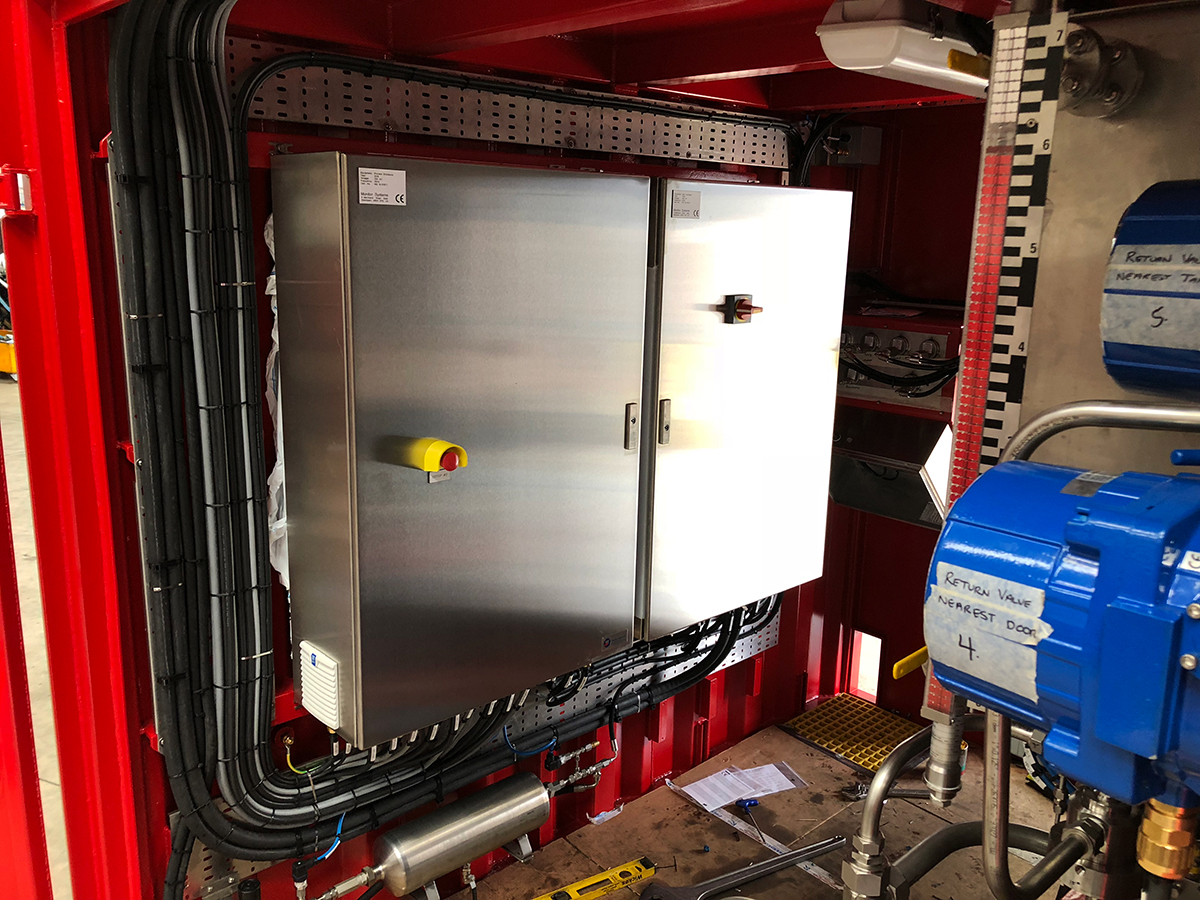 Monitor Systems were asked to design and supply a new Hydraulic Pressurisation Unit (HPU) Control System for the Deep Energy Vessel, providing flow and pressure control to the Mechanically Lined Pipe (MLP).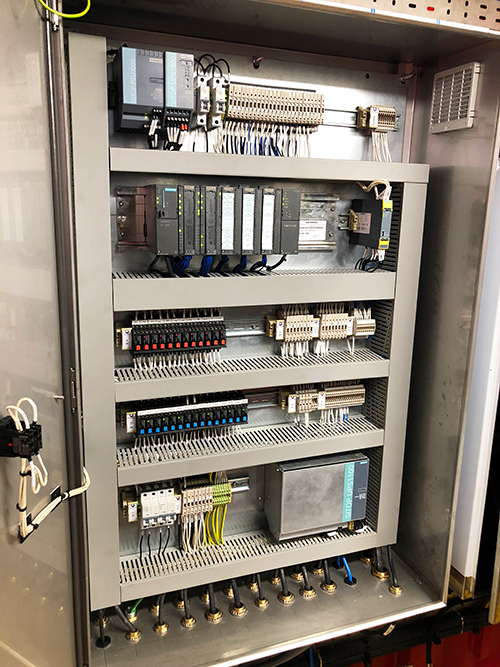 The Deep Energy Pipelay Vessel is one of the largest pipelay vessels ever built, with a capacity to install rigid pipe, flexible pipe and umbilicals in water depths up to 3,000m.
Overview - Scope
The HPU provides two High Pressure Circuits, one to each MLP Reel, with a crossover facility to provide redundancy. The HPU and all PLC Control Equipment was housed in a single 10ft container. The system was supplied to integrate with the vessel's existing Scada System.
The system is based around a Siemens S7-300 PLC, selected due to client request for continuity with their existing systems and compatibility with existing spares. The system monitors system pressure, delivery flow and reservoir tank level. Control of system pressure is via control of the system pumps, discharge valves and a regulator valve for each MLP Reel
Additionally, the PLC monitors Emergency Stop Pushbuttons through Safety Relays which, when activated, brings the pumps to a safe stop and closes all discharge valves.