Group News: October 2018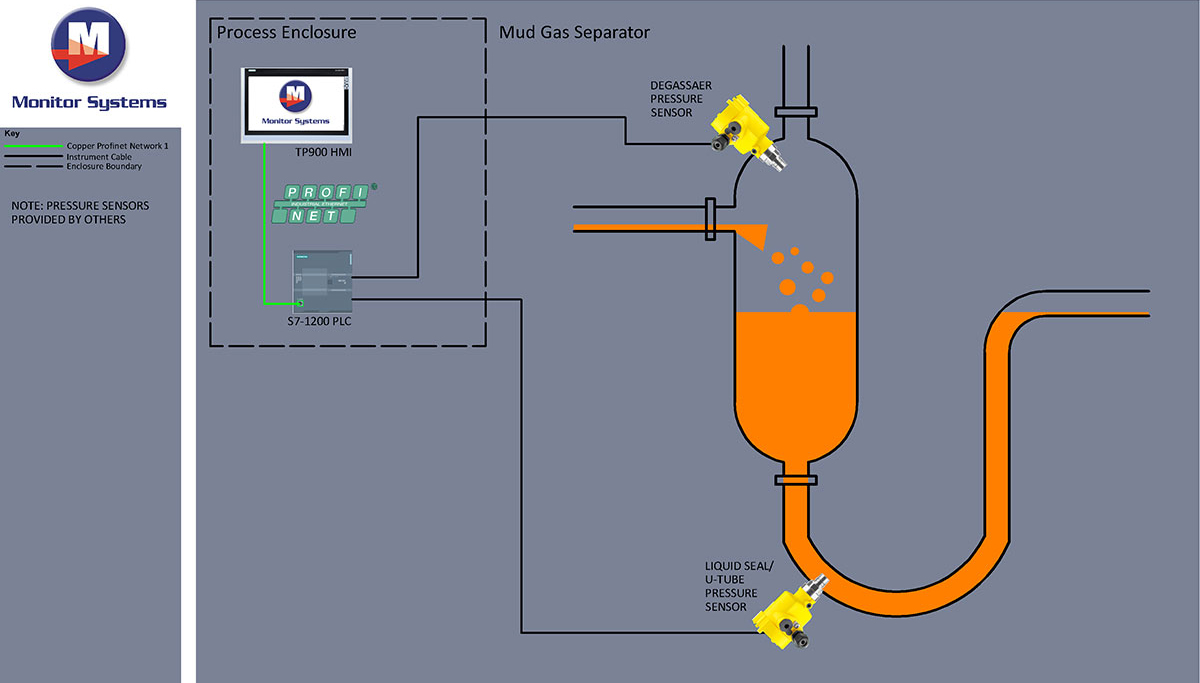 Monitor Systems Engineering were contracted to design and build a new liquid seal monitoring system for the Ocean Valiant Semi-Submersible Rig operating in UKCS - North Sea.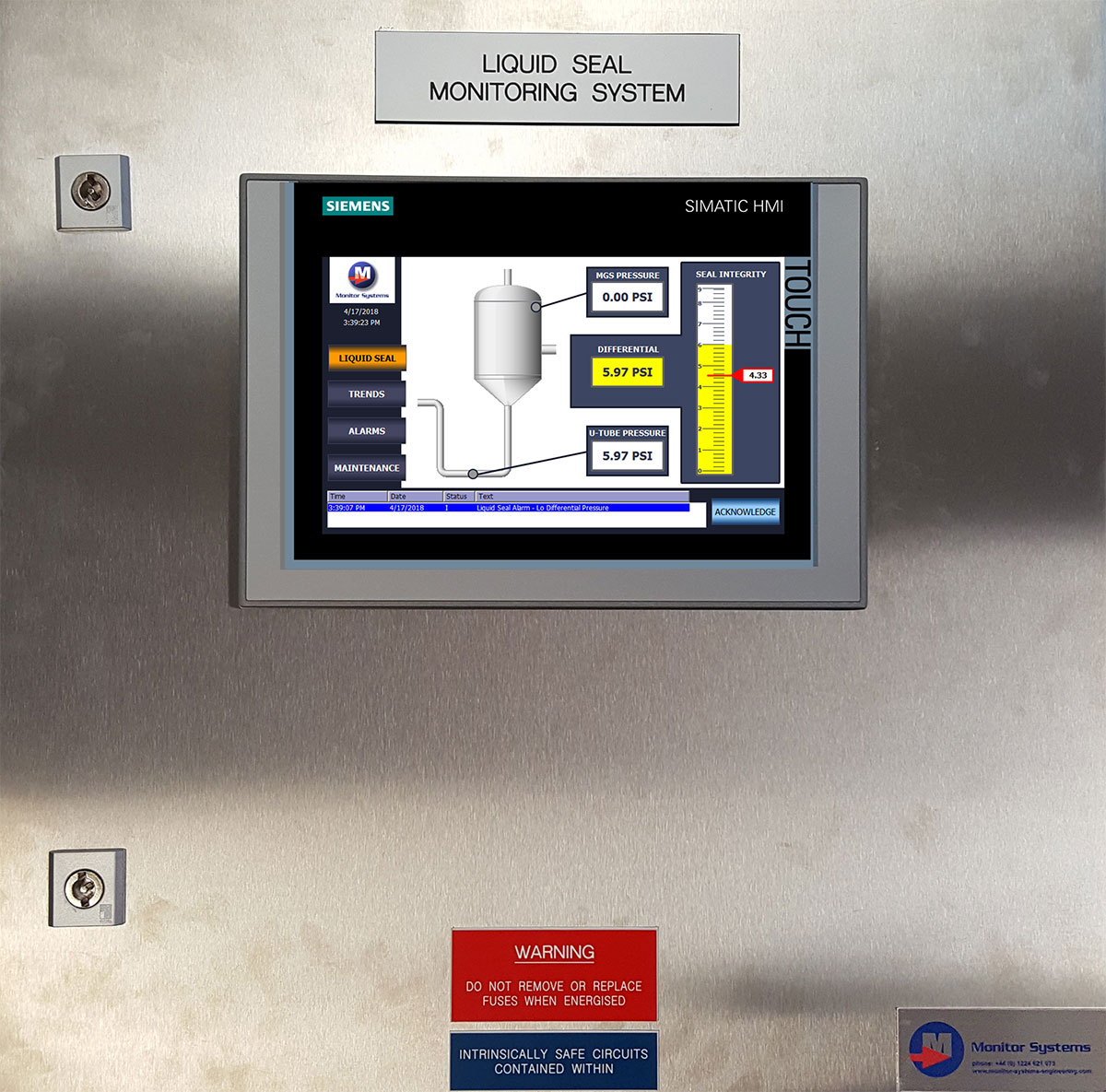 Mud Gas Separation
As with most drilling rigs a mud gas separator (MGS) is used to separate the gas and mud returning from the well. The MGS utilises a liquid seal principle to allow mud to pass through to the shakers and any gas to be vented. To prevent gas passing through to the shakers, and creating a potentially dangerous situation, the integrity of the liquid seal must be maintained at all times, the liquid seal integrity has to be closely monitored as gas kicks can rapidly reduce the integrity of the liquid seal.
The Monitor Difference
Mark Wood, Commercial Manager explained- "Conventionally, large finescale gauges would be provided to the driller to show; Pressure in the u-tube and the MGS allowing them to calculate the differential (giving the integrity of the liquid seal.) Monitor Systems have created a virtual environment to monitor these parameters on a small HMI in an easy to read layout  with configurable alarm set-points.
The graphical design allows the liquid seal integrity to be assessed much more quickly and, with audible and visual alarms alerting the driller to an imminent liquid seal breach, allow for appropriate remedial action to be taken to restore the seal integrity.
Every industry has some risk involved but none more than the oil and gas industry. Monitor Systems take rig equipment integrity and systems engineering very seriously. We are pro-active in supporting drilling contractors maintain their fleet of rigs, from system survey and inspection, to design, assembly, quality assurance and commissioning."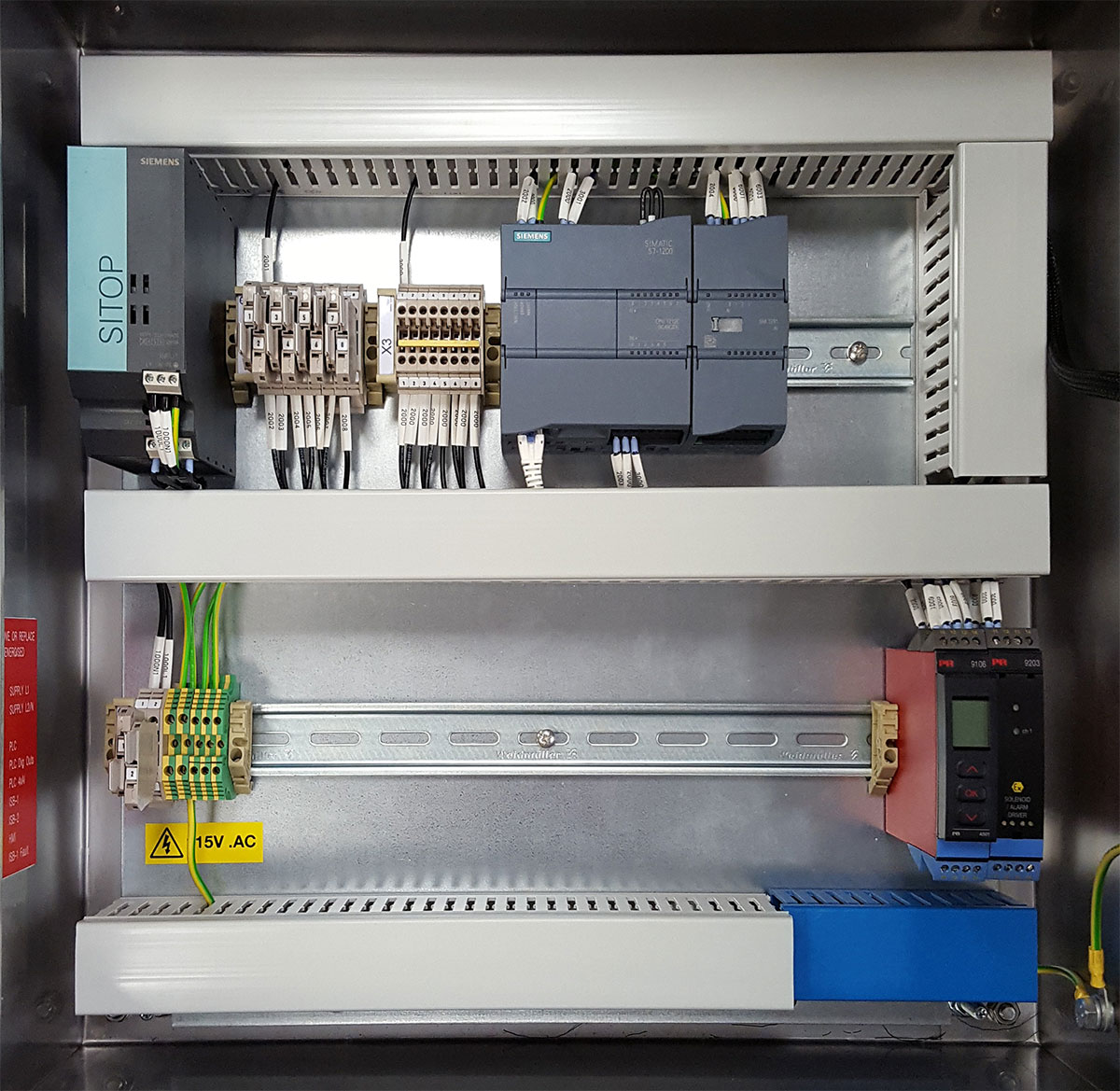 Track-record
Brian Sinclair, Managing Director commented … "Over the years, Monitor Systems has designed, built and installed various liquid seal monitoring systems for different drilling contractors operating throughout the world. We are proud of our track-record and history and are delighted to receive another contract from Diamond Drilling. Having unrivalled expertise in the design, manufacture and commissioning of critical safety control & monitoring systems."
Brief System Description
A Zone 2 rated process enclosure was mounted in the Driller's Cabin. The stainless steel enclosure contains the HMI to display the Degasser Pressure and the U-Tube Pressure. The HMI also displays the differential of the Degasser and U-Tube pressures to show the integrity of the Liquid Seal along with a graphical representation of it. An alarm is activated if the Liquid Seal Pressure drops below a defined set-point. An intrinsically safe panel mount sounder was also provided and an acknowledgment button shown on the touchscreen HMI to silence alarms.