Group News: 2019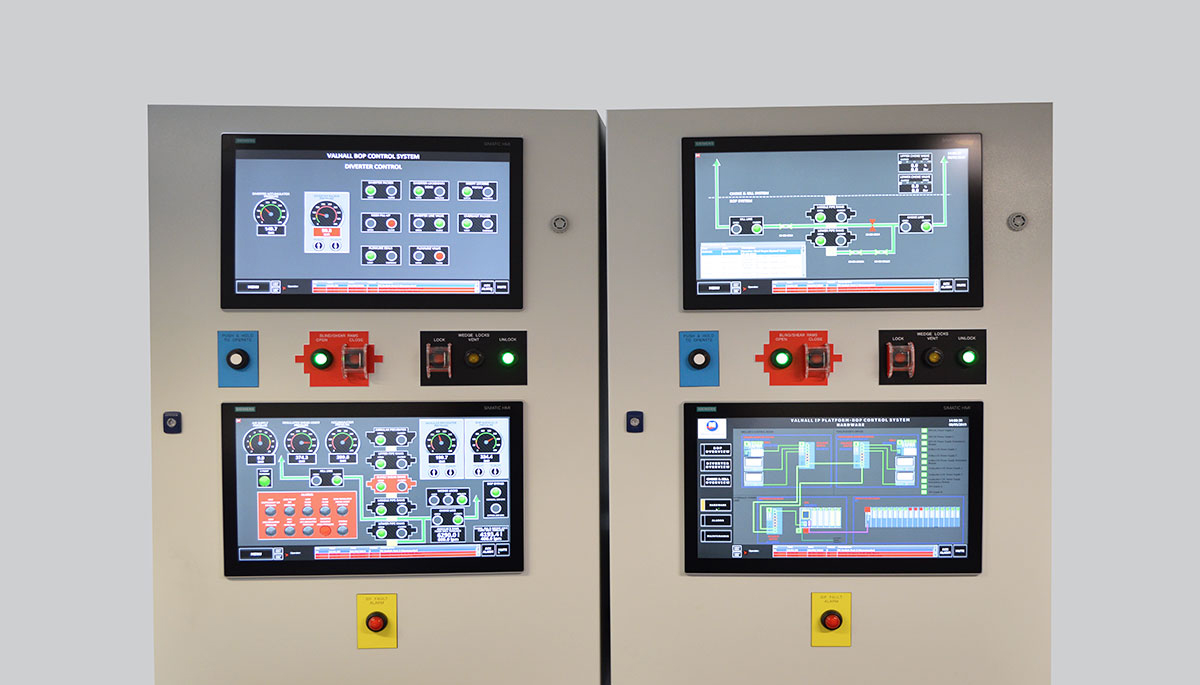 BOP control panel design and manufacture for drilling platform
Monitor Systems Engineering were contracted by a major drilling operator to design and build a BOP control system for an offshore drilling platform operating in the Norwegian North Sea.  Replacing the existing system, the new BOP control system was built in compliance with Norwegian Oil and Gas standards NOG GL-070 and API 16D as per the clients requirements and industry standard. BOP control is one of the most crucial safety systems on a platform, and one-half of all BOP system failures are control system related, therefore the system must reliably operate regardless of age, external conditions or failures.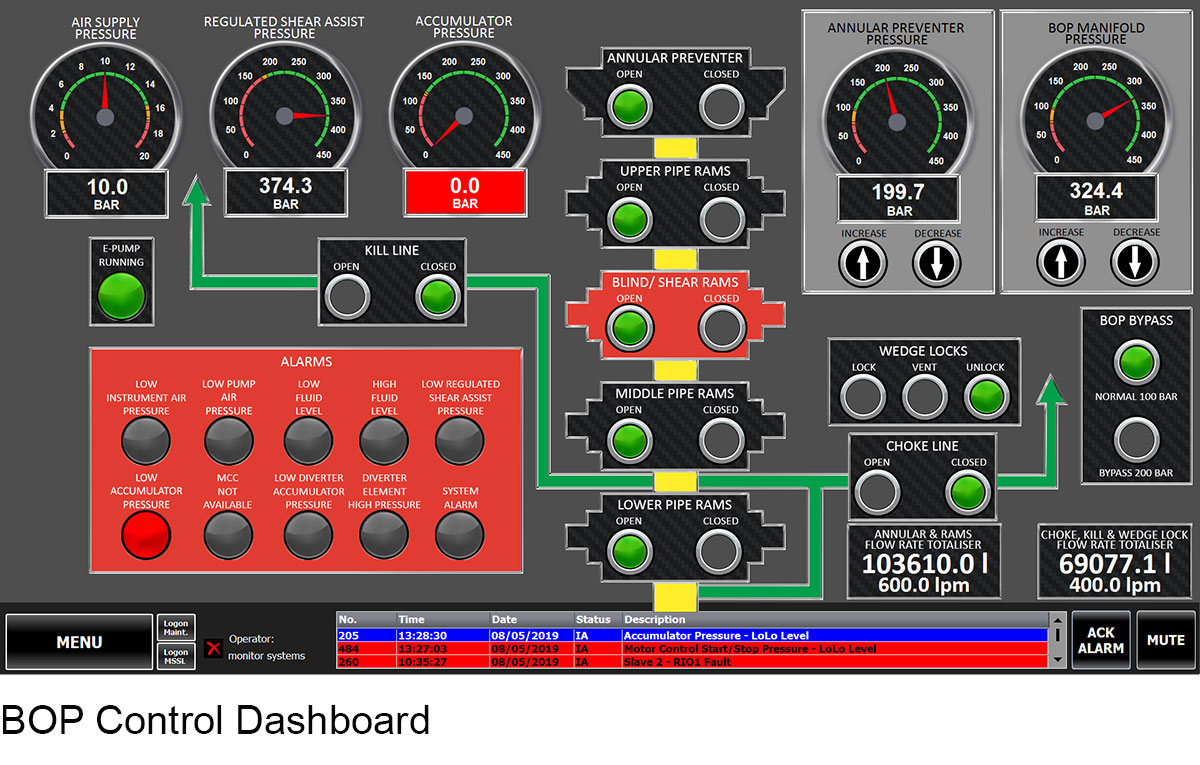 Design and Build
Monitor Systems were able to utilise existing instrumentation in the new system design, with new solenoids provided for the critical functions to ensure SIL 2 compliance. On completion, the BOP system was independently certified as SIL 2 for the BOP critical functions, substantially exceeding the SIL 2 PFD requirements. In compliance with Norwegian Oil and Gas standards, and by utilising innovative and intelligent software and hardware, our new system has been built to the very highest possible standards, raising the bar in performance, reliability and quality. Operator interfaces were provided for the Rig's driller and toolpusher.  Each operator station console featured two 22" touchscreen HMI's for redundancy, a hardwired push to operate button, including illuminated pushbuttons for critical functions.  Instrument values are recorded and displayed as trends on the system, and system alarm data is recorded for a minimum of 30 days.  Raw values, alarm limits, hardware overviews and diagnostics data are available direct from the HMI's allowing the system to be checked and verified without external connections being made to the safety critical PLC.
The BOP control system is connected in a redundant ring topology. The system hands-off all signals to the drilling instrumentation system and allows the remote control of valves in the diverter for automated filling sequences complete with safety interlocks and alarms.  The system and software was designed and built in house and independently verified.
Brian Sinclair, Managing Director added … "Our robust system is built for performance and reliability, it's driven by intelligent and innovative hardware and software, and sets a new benchmark for BOP control."
Features
• Compliant to Norwegian Oil and Gas standards NOG GL-070 and API 16D
• Independently certified as SIL 2 for the BOP critical functions
• 22" touchscreen HMI's for redundancy
• Hardwired push to operate button
• Illuminated pushbuttons for systems critical functions
• Instrument values recorded / displayed as trends
• System alarm data is recorded for a minimum of 30 days
• Raw values, alarm limits, hardware overviews and diagnostics data are available direct from the HMI's
• System can be checked and verified without external connections being made to the safety critical PLC