Control Panels for Factory Automation
Monitor Systems adds advanced Monitoring and Control to Six new Factory Control Panels.
The new panels allow automatic and manual control of heaters, pumps, and extractors within the factory. Each control panel has a door-mounted HMI which will allow operation of plant equipment, including setup of the automatic control parameters.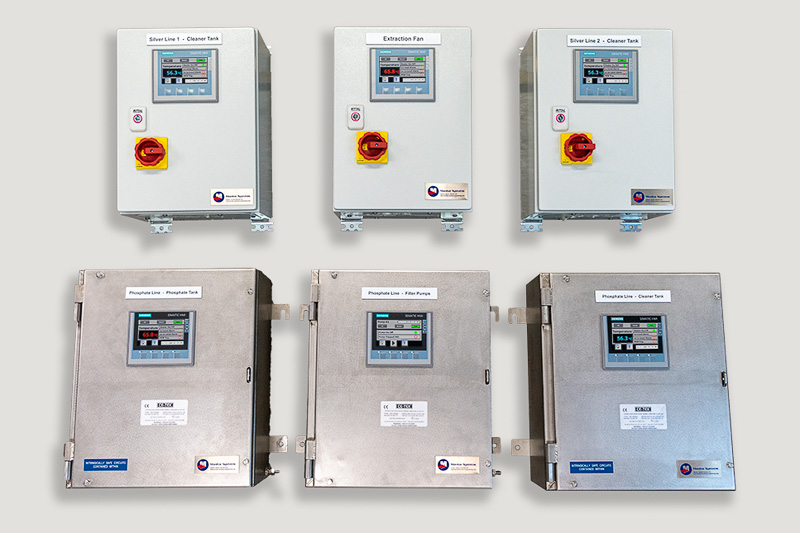 Survey
Following on from the failure of one of their existing panels our client requested that we offer replacements for their 5 existing panels with one additional panel to allow them to expand their process line. A monitor Systems Engineer attended the factory to survey the existing panels in place.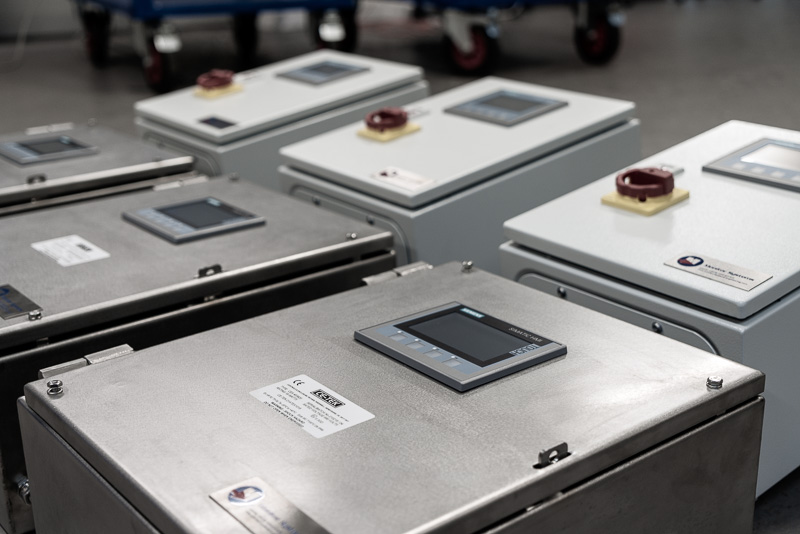 System description
Some of the existing panels were installed in hazardous areas that they were not suitable for and contained a number of discontinued components.
Monitor Systems upgraded panels were all fitted with PLCs and HMIs and the hazardous area panels were fully certified for use in the area in which they are to be installed.
By utilising the PLCs and HMIs Monitor Systems have not only provided robust standalone panels for control and monitoring but also included the option to be fully integrated with a Factory Automation SCADA system in the future as our client's business and manufacturing requirements expand.
Mark Wood - Commercial Director commented - "Our solution was designed with several key factors built in, efficiency, flexibility, reliability, and user-friendly experience. Combining the company's engineering solutions expertise and experience with high-quality components."
Installation & Commissioning
Monitor Systems' in-house technicians undertook the installation and commissioning of the new control panels, making sure that everything was operational and fully function tested. The New Panels add not just functionality but operational safety and future expansion capabilities.
Brian Sinclair - Managing Director added - " The factory automation control panels along with our recent systems for breweries in Aberdeenshire show Monitor Systems Engineering continued ability to adapt our wealth of control systems knowledge to all industries."