HPU Skid Refurb & PLC Upgrade
Monitor Systems adds remote valve control with HPU refurb.
The HPU was modified to add an Explosion Proof enclosure housing a PLC to allow remote control and indication of valve position from the driller's cabin via a new remote control panel.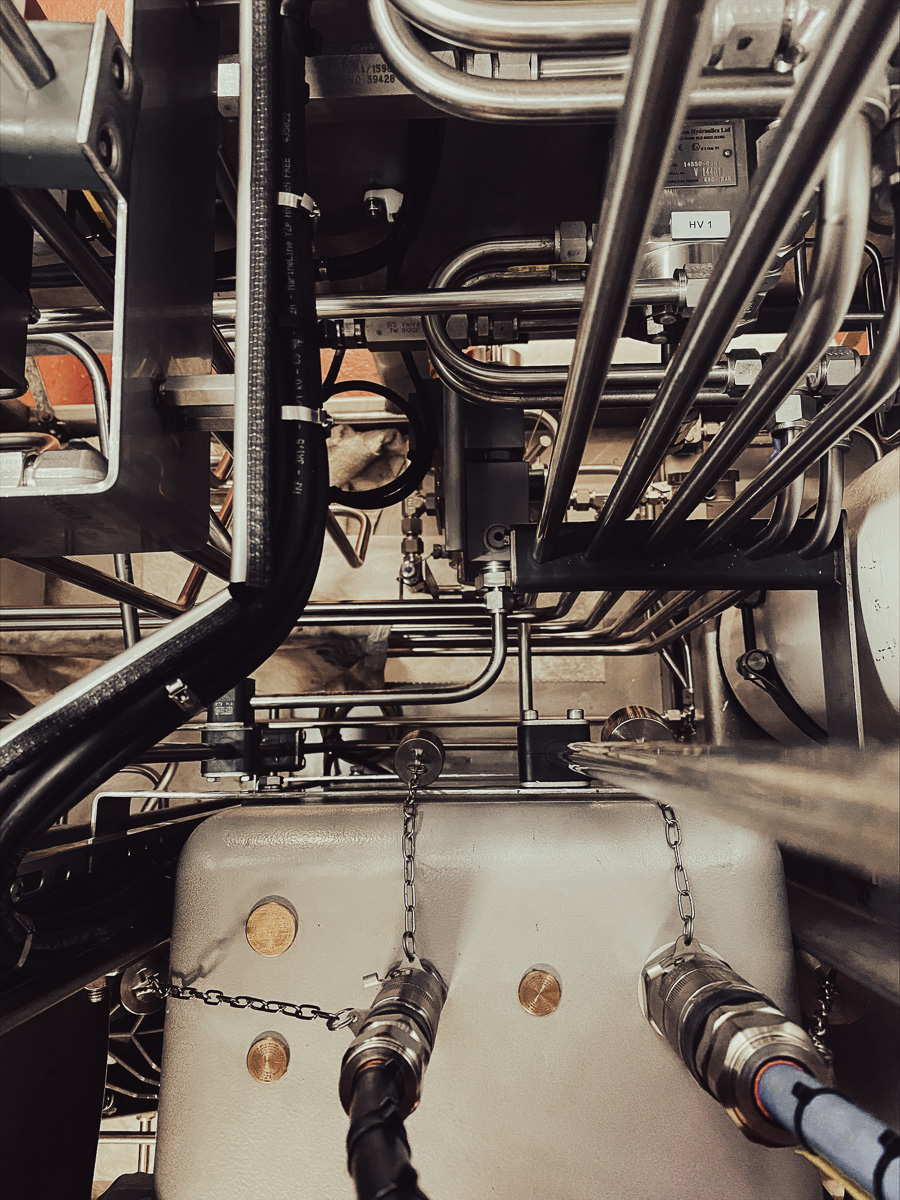 Upgrade
The HPU was modified so that valves could also be controlled electrically from the driller's cabin.
This was completed by utilising new pressure transmitter, solenoid valves and an Ex d enclosure within the HPU skid c/w quick disconnects for easy field installation.
The Ex d enclosure housed a new Siemens PLC that was programmed by Monitor Systems to translate line pressures into a valve position feedback and use safety interlocks for valve actuation, also incorporating alarming and several other functional additions.
The HPU and remote-control panel are both be suitable for zone 1 hazardous area operation.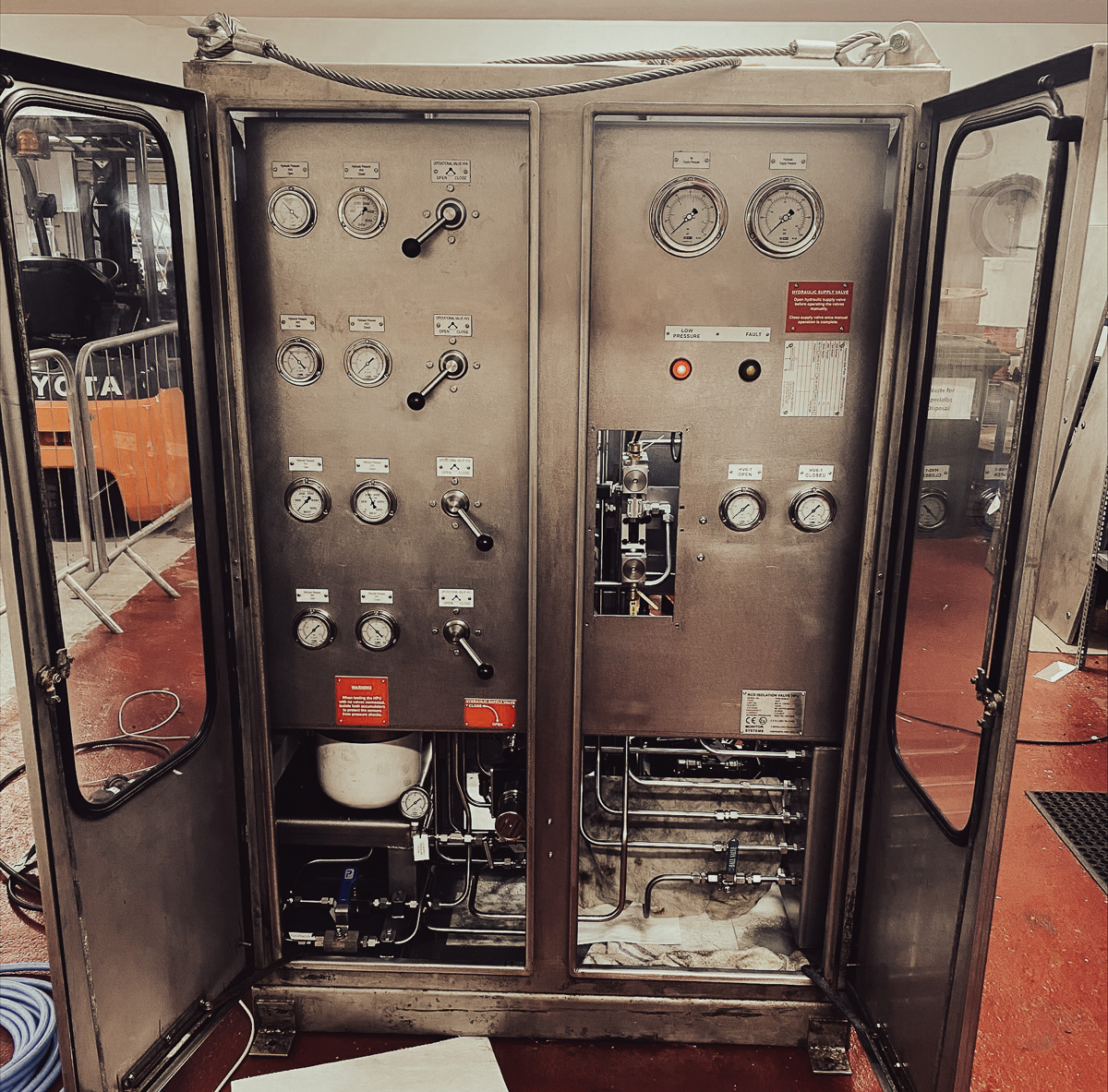 HPU Renovation
As part of the upgrade the skid received a full refurbishment.
This involved;
New accumulator bladders fitted and tested
Flush and clean to NAS 6
Reconfiguration of HPU Supply circuit
Liquid Pump Strip & Service
Skid seals Renovated and made weatherproof
Full System Test
Replace Filters
New Oil
Mark Wood - Commercial Director commented - "It's great to see our valued clients continue to put their faith in our expertise to upgrade and service their units to add longevity, functionality and safety."