Monitor Systems Employees go the Distance for Charity
Four of our staff took on a 106km (65 mile) ride around Aberdeenshire to raise money for Macmillan Charity.
Last weekend a team from Monitor was meant to take part in a 106km cycle sportive around Loch Ness for which they have been raising money for charity. Due to the current coronavirus restrictions, the event itself has been delayed till August so the team decided to raise the bar by completing an unsupported 106km ride with an elevation gain of 1231m this past weekend.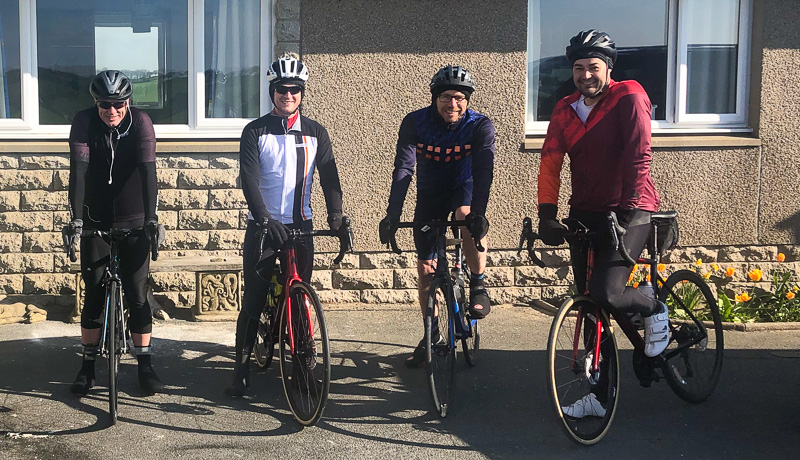 The Participants
Pictured above from left to right- Darren Anderson (Engineering Manager), Darren Milne (Design Engineer), Robert Cowan (Senior Project Engineer), Mark Wood (Commercial Director).
The Route
Planned by engineering manager Darren Anderson. The 106km route with multiple climbs took in "The Suie" which may not be the longest climb in Aberdeenshire but is certainly one of the toughest. With a max gradient of 12.5% over 2.1km it is a challenge for even the most seasoned cyclists.