Water Quality a Top Priority
Monitor Systems designs and builds new process control system with integrated multi-parameter water quality meter for Lobster Processing Facility to ensure environmental compliance in North America.
The new system monitors and controls the storage and system feeding, treatment and chemical dosing, and the filtration stages of the wastewater treatment plant at a lobster processing facility in the USA.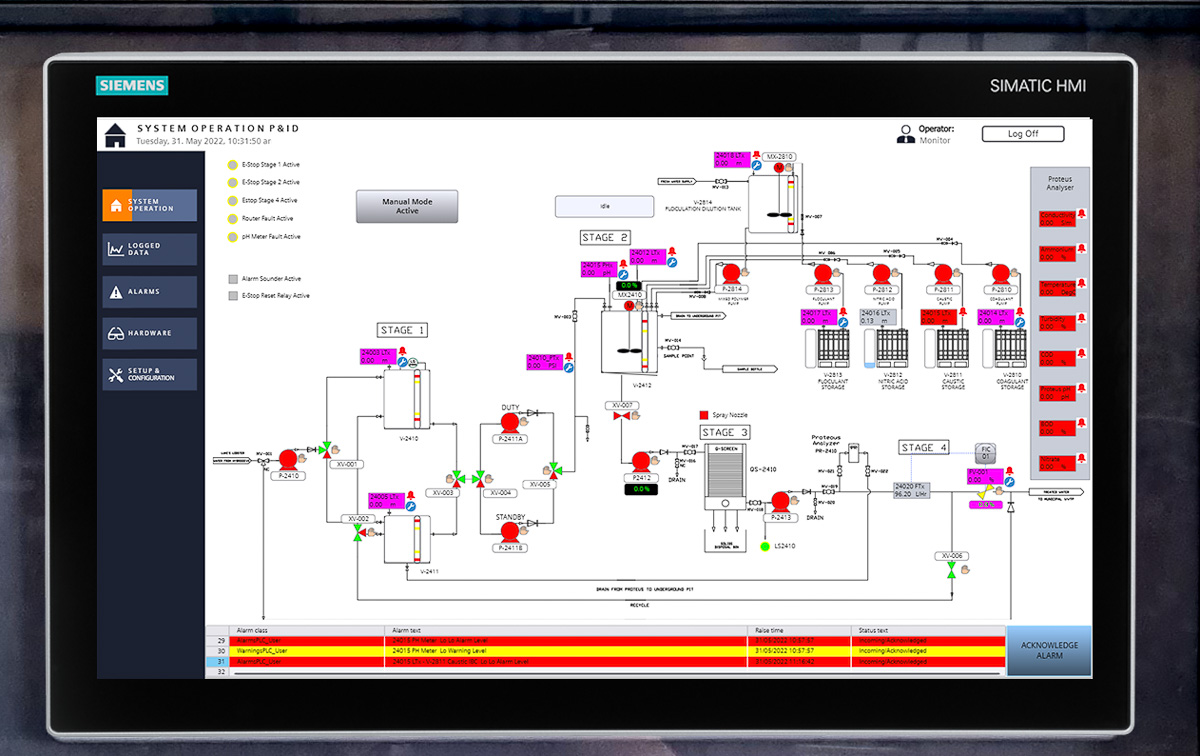 Thanks to Monitor Systems history of integrating PLC based control and monitoring systems across multiple industries we were contacted by a specialist environmental engineering consultancy firm to produce a full control and monitoring system for wastewater treatment complete with an integrated proteus sensor to ensure environmental compliance across the treatment process.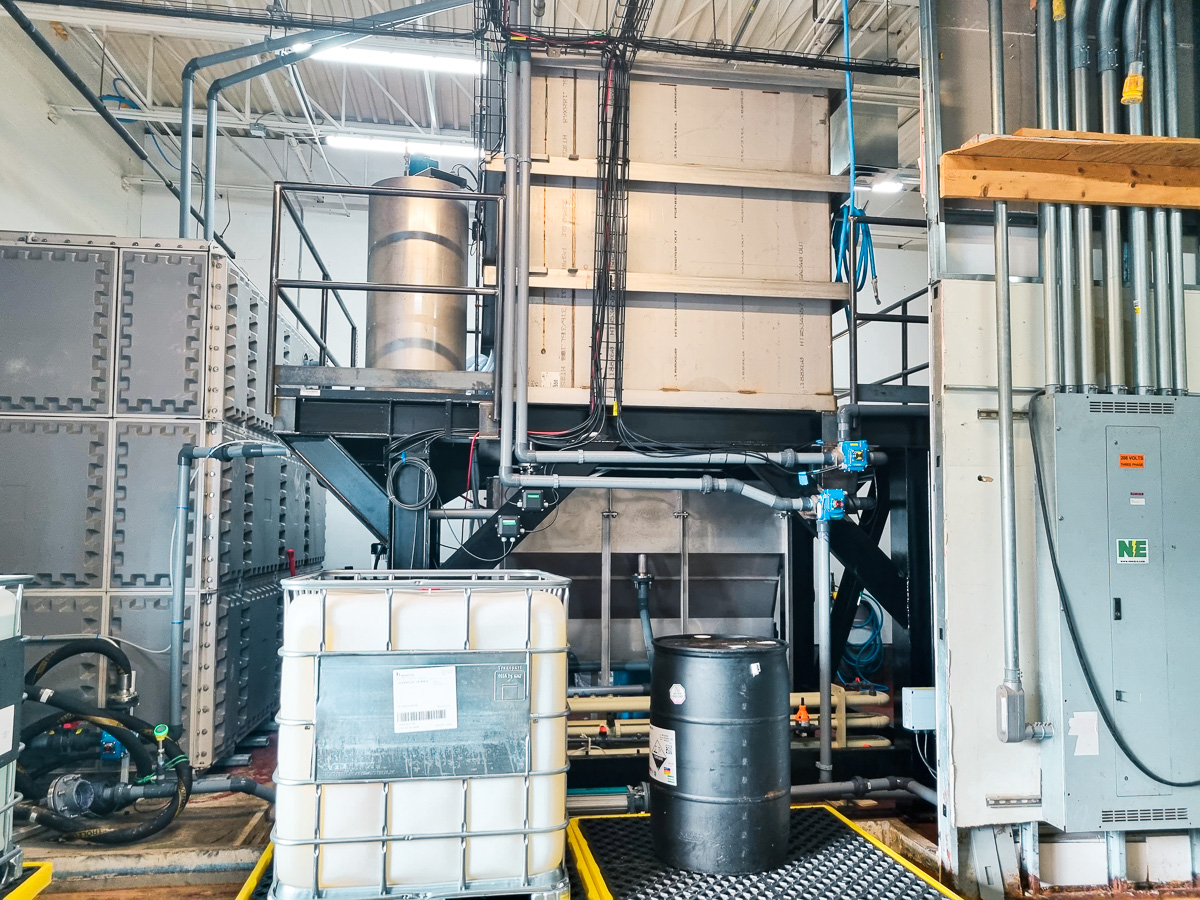 System description
The system is based around an ET-200SP CPU from the Siemens S7-1500 range. Visualisation of the system is provided through a Siemens MTP1900, their new range of Unified Comfort HMI Panels with capacitive multi-touch and high-level security integrated, mounted in the Door of the main Processing Panel.
The new 304 Stainless Steel enclosure houses the CPU, IO Rack, S615 Network Router for remote access, MPCB's, Contactors and a Variable Frequency Drive. Safety relays and appropriate expansion modules were included to interface to the factory E-stop loops for safe shutdown of the process.
Mark Wood - Commercial Director commented - "Our solution was designed with several key factors built in, efficiency, flexibility, reliability, and user-friendly experience. Combining the company's engineering solutions expertise and experience with high-quality components."
Installation & Commissioning
Monitor Systems' in-house engineers undertook the commissioning of the new control system on-site, making sure that everything was operational and fully function tested. The New system added not just functionality for supporting environmental compliance, but operational safety and future expansion capabilities too.
Brian Sinclair - Managing Director added - " This latest system by MSSL shows the continued upward trend of diversification that Monitor Systems can apply to adapt our wealth of control systems knowledge to all industries, be these offshore, renewables, breweries or other process related systems."