Barge Tank Gauging Upgrade
Monitor Systems upgrades tank gauging system and sensors on semi-submersible barge with Lloyd's Register approval.
The upgraded system allows the vessel crew to easily view tank levels across the entire vessel from a HMI, being easily alerted to abnormal levels by on-screen and audible alarms, a significant improvement over the previously fitted scale gauges.

Survey
A Monitor Systems Engineer and Technician attended the vessel to inspect the existing system and assess the requirements for the upgrade. Due to the nature of the vessel, many of the sensors are in a redundant configuration. This configuration was maintained and expanded upon in the new system.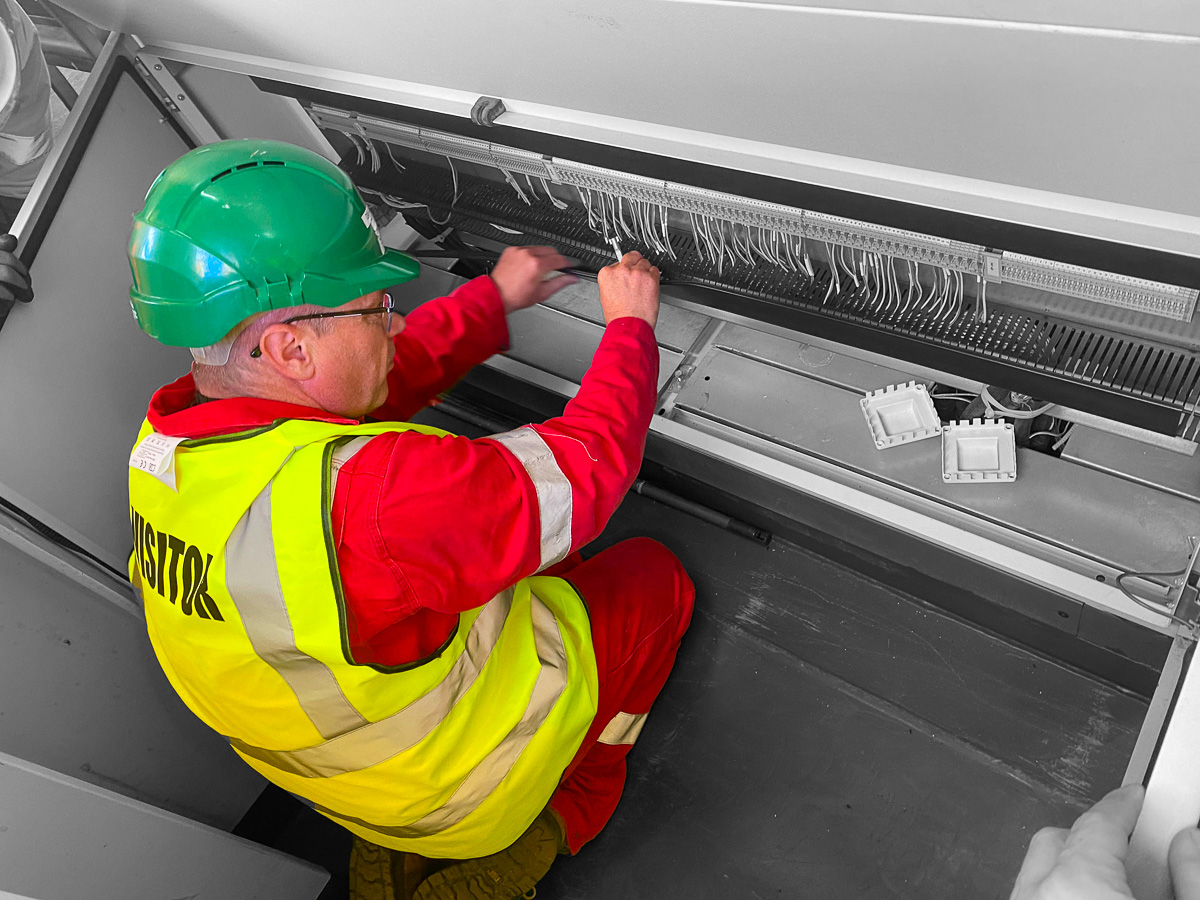 System description
The new tank gauging system is based around an ET-200SP PLC and the Siemens ET200SP IO rack.
Visualisation of the system is provided through a Siemen's TP1900 Comfort HMI Panel.
The system monitors ballast tank levels by utilising submersible pressure transducers mounted in the Ballast Tank Side Walls or within the ballast tank itself. 21 ballast tanks are fitted with two pressure sensors, a primary sensor and a backup redundant sensor with both connected to the PLC I/O, where a total of 45 ballast tank sensors are monitored. Each ballast tank pressure sensor provides an absolute pressure measurement and is reference to a central atmospheric pressure sensor..
The pressure transducer signals are processed by the PLC and tank volumes are calculated using polynomial linearisation to give accurate and smooth readings to the operator.
Installation & Commissioning
Monitor Systems' in-house engineers & technicians undertook the installation and commissioning of the new system, making sure that everything was operational and fully function tested. The new system added not just functionality, but operational safety and future expansion capabilities.
Darren Anderson - Engineering Manager added - "The completed tank gauging system, which gained Lloyd's Register design approval, shows once again the high level of quality and standards that our staff adhere themselves too in all aspects of their work. Providing high quality monitoring systems to multiple industries."