Group News: December 2014
MSSL Product Developments
Monitoring and control systems that capture and manage critical data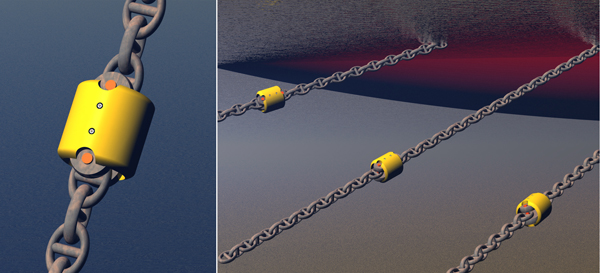 The task for our product research and development engineers is to come up with new products and systems that meet the needs of tomorrow's customers. Most people associate the research and development function of a company with the invention of new products. Whilst this is very important, the development of existing products is of equal significance because the offshore industry in which we work, is continually changing.
At Monitor Systems, we are focussed on continuously improving our products and systems and developing new technology to meet the demands of the offshore industry.
Our R&D team focus on the design and engineering of new monitoring and control systems that capture and manage critical equipment data, transforming the data into actionable information for safe operations.
Wireless Mooring Line Monitoring
As part of our product development services, Monitor Systems has developed a new and innovative product for wireless load monitoring of mooring lines used in the offshore, marine and energy industry.
The R-tTS (Real-time Tension Sensor) is a unique anchor and hawser monitoring system that provides data on mooring chain tensions for all types of production vessels, including FPSO's, using wireless technology. The PC based system can monitor multiple chains simultaneously and provide feedback to give early indication if safe parameters are exceeded.
The R-tTS monitors and transmits data with minimum latency to surface operators. Critical data is provided on load, tension, inclination, orientation and can be used to effectively monitor mooring lines, anchors and chains in subsea applications. Any change in condition would be communicated to surface operators, enabling swift action if required.
Typically, once an alarm is received to indicate a problem with chains on a vessel, it's too late.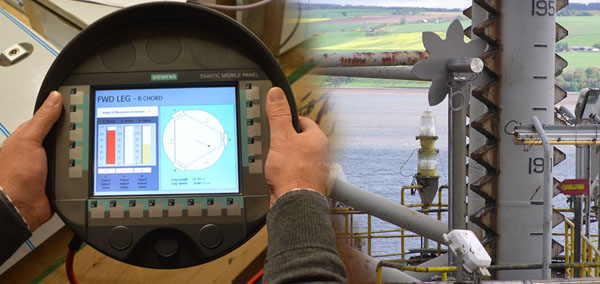 RPD Real-Time Management Tool
Aware of the significant issues in safely lowering and positioning the legs of jack-up rigs in all types of lowering conditions, Monitor Systems developed the M1000 RPD. The system provides central and localised chord monitoring of critical data and operator response management aimed at eliminating the potential of serious structural damage and resulting safety implications during leg jacking operations.