Group News: 2014
<
click here
to go back to news and news archives index
A substantial increase in business over the last quarter
Monitor Systems growth provides a further sign of a 'boom' in services activity that has been triggered to some degree by the increased investment by drilling contractors. Through dedication and good old fashioned hard work, Monitor Systems have successfully appointed new engineers and management staff and considerably increased its 'floor-space footprint' in a buoyant industry that is still constrained by skills shortages.
OUR PITCH: Monitor Systems Engineering provides first class instrumentation system design for the upgrade and conversion of jack-up rigs, semi-submersibles, trading tankers, FSU, FSO and FPSO and FSRU units; with full on site survey available for all our systems. Significant areas of applications experience and expertise include, but not limited to are Anchor Monitoring, Ballast Control and Tank Gauging, BOP Control Systems, Bulk Tank Systems, Machine Alarm Monitoring, Rack Phase Differential Monitoring and (VMS) Vessel Management Systems.
NEW GROWTH: Monitor Systems has seen a substantial increase in business over the last quarter and has embraced the challenge with new engineering appointments and the integration of a more efficient and remotely accessible 'cloud' hosted project management system.
COMPANY EXPANSION: Monitor Systems has given the green light to substantial upgrades at its Aberdeen HQ facilities, creating an inspirational 500sqm. second level open-plan and office based working environment for all members of staff. The footprint expansion is also client focussed with state-of-the-art provisions for meetings and conferences.
Monitor Systems S.E. Asia Pte Ltd has a staging area facility in Singapore to test, inspect and repair equipment. The new staging area is currently handling Generator Control Panel repair work.
Forward Progress: "The appointments of Allan McGillivray (General Manager UK) and Jamal Saad (Director of Sales for ASIA) means the company now has an improved and integrated management structure in place to manage, action and service new and existing client business. These new management appointments have already demonstrated that we now have the capacity and capability in place to handle increased business in key regions worldwide." ... commented Brian Sinclair (Managing Director and Founder).
Group News: August 2014
UK / Singapore / Norway
UK: Monitor Systems have had an active second quarter to the year with various surveys and engineering projects carried out and installed throughout the world, including Italy, Malta, Las Palmas, West Africa, Angola and Australia.
Our engineering staff capacity has increased over the quarter and we have also put in place a reserve engineering capability (safe-guard) to handle any increase in business from UK / Singapore / Norway. "Our reserve capability will strengthen our workforce and build further client confidence in our capacity to handle any increase in production" ... commented Allan Mc Gillivray (GM).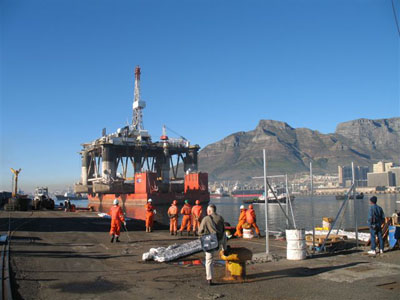 Monitor Systems is near complete in its footprint upgrade and facilities modernisation at its Aberdeen Headquarters. As a result, new protocols to project workflow management and QA have shown early rewards. August and September will see the completion of specialist workbays for client engineering projects, giving dedicated work space to every project.
"Our focus on 'capacity and capability' means that we are now in a position to increase our level of work and maintain our high level of service" ... commented Brian Sinclair (MD).
Singapore: The combination of having a good track record over the years and having a base and manager in Singapore, means that we are now in the driving seat to build on our activity and history. Enquiry stream levels have been very positive with many projects being discussed for 2014.
Norway: Monitor Systems is now represented 'exclusively' in Norway by JL Offshore AS. The agreement alone, increases our professional 'head-count and service response' in an area that demands the very best standards.
Group News: December 2014
Key Appointments UK / Singapore: 'On-the-ground' capability and resources
Monitor Systems have recruited three project-instrumentation engineers and two business development executives covering Aberdeen and Singapore in support of its regional developments.
"Monitor Systems undertakes rig systems surveys and provides monitoring and instrumentation engineering solutions for jack-up rigs, semi-submersible rigs, platforms, drillships and support vessels all over the world. With our developments in Singapore and representation in Norway, it's becoming clear that our 'on-the-ground' capability and resources in selected regions around the world is vital for our line of business" ... commented Brian Sinclair (MD).
Andrew Threlfall (Singapore) and Chris Yates (Aberdeen-UK) have joined Monitor Systems with many years business development experience and history working for the oil and gas industry.
Singapore (Asia): Andrew joins us with over 22 years of commercial and business development experience covering the offshore oil & gas, energy and subsea industry. Andrew will be responsible for the development of Monitor Systems S.E. Asia Pte Ltd in Singapore.
Aberdeen (UK): Chris joins us with a history in national and international business development and shall work with our commercial manager and marketing manager to create new business opportunities whilst strengthening the global awareness of our products and systems.
Engineering: Monitor Systems have recently recruited three project-instrumentation engineers to support and strengthen its team. The aim is to create a hub of engineering excellence with an increased working capacity and reserve.
All five appointments are key to Monitor Systems, they represent a commitment to growth and progress whilst strengthening our mobility and capability worldwide ..... commented Bruce Reynolds (Director).
Norway (Northern-Europe): The new sales and marketing agreement with JL Offshore AS will see the company offer our products and systems to a varied oilfield client base throughout Norway and beyond. This 'agreement' will give Monitor Systems first class representation in Norway, a country and industry that demands the very best standards in design, engineering, installation, commissioning and certification.
There is evidence to suggests that some oil companies are now reducing production because they're simply not making any profit. A recent survey carried out also shows that the number of rigs actively drilling for oil fell by 29%, from a record high of 1,609 in October 2014 to 1,140 in February 2015.
Vulnerable: There are no winners in the current economic and tax climate. Some oil companies are paying 80%, the highest tax rate on fields in the North Sea whilst 30% in other industries is standard. Stats indicate that we now have a situation where one third of U.K. offshore fields are in negative cash flow, that means approaching 100 fields are vulnerable to closure.
Over Supply: Stats from 2014 show us that more than 90 million barrels of oil and liquid fuels were consumed per day worldwide, and remember there are 159 litres of oil in a 1 barrel, ... that's a lot of oil. It's estimated that the U.S. have completed 20,000 new shale wells over the last 4 years, more than ten times Saudi Arabia's stats; it has boosted America's oil production by a third. The contest between the shalemen and the sheikhs has tipped the world on its head, from a shortage to a surplus.
Tactics: Saudi Arabia seem to be pushing a competitive tactic; let the price fall and put high cost producers out of business. If successful, that will certainly slow down supply and increase demand, causing prices to rise in their benefit and with their low extraction cost per barrel, you have to sit up and take note. Its estimated reserves of 266 billion barrels, ability to pump as many as 12.5 million barrels a day, and, most important, its low cost of extracting crude makes Saudi Arabia a formidable supplier.
What Next?: Will Opec, (which holds 60% of the world's reserves and 30% of supplies), cut its own production to try to lift prices? or will they allow a further slide from the current price of $50 barrel a day in the hope of making it impossible for other oil companies to make a profit from their wells, and so ...'drilling'... them out of business?
'Control oil and you control nations: control food and you control the people' ... Henry Kissinger.