Group News: August 2014
Xatt il-Mollijiet Shipyard Malta
Survey, engineering, build, client FAT and installation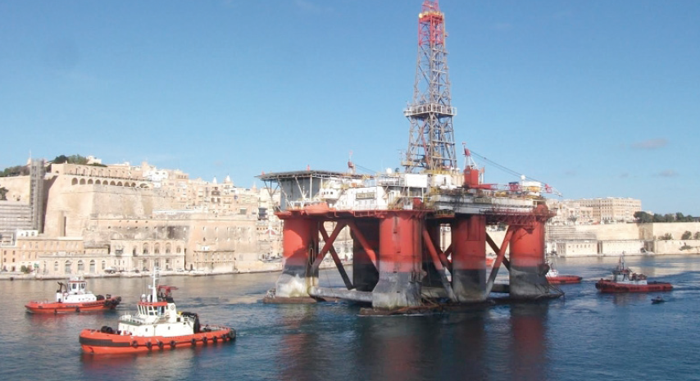 Monitor Systems was asked to carry out a survey onboard the Ensco 5004 Semi-Submersible rig berthed in the Malta shipyard Xatt il-Mollijiet. The purpose of the survey was to identify the specific requirements needed to supply and install a Tank Gauging System for the rigs ballast diesel, drill water, fresh water, brine and waste tanks. In total 59 tanks were to be monitored with a serial hand off to the rigs VMS. The project was to be installed within a 5 month shipyard period, adhering strictly to customer requirements.
Within the given timescale, Monitor Systems was able to custom design a solution for the rig based around the VEGAWELL Type-52 suspended pressure transmitters; capable of continuous measurement of tank level liquids.
The project involved the design and build of a Tank Gauging Cabinet with 19" Displays. The system included 59 certified and tested sensors, supplied and installed on site by one of our experienced and qualified engineers. The complete system was supplied by a Siemens UPS, installed in the Tank Gauging Cabinet in the SCR room.
Prior to successful installation, a client FAT was undertaken over a half day period at our Aberdeen facility. The system was given on site Bureau Veritas Type Approval Certification.
Darren Milne (Installation Engineer) commented ... "In general, our Tank Gauging Systems can provide a reliable and simple method for monitoring and recording the volume of water in Ballast, Diesel Oil, Brine Base Oil, Mud, Drain, Potable Water etc. The continuous measurement of tank level liquids negates the need for labour intensive manual soundings.