Group News: April 2014
Talisman Subsea Warning System
Failure warning devices for normal interval inspection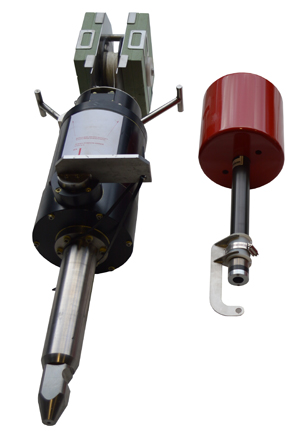 Monitor Systems received two Mid Water Arch Failure Warning devices for normal interval inspection and refurbishment, however on this occasion both devices showed marine infestation and serious material / component corrosion.
On initial inspection both units were found to be badly infested with marine organisms, heavily corroded and missing both the beacon assembly and anchor cable dispenser.
They were deemed beyond economical repair or refurbishment and therefore it was necessary and we were commissioned to build two new units.
We now have four units in total with two on rotation, recovered, serviced and on standby to meet the next scheduled ship charter that aligns with the units five year battery life. These when required communicate with the production platform.
Left: One of the two Mid Water Arch Failure Warning units.