Group News: August 2014
Singapore Track Record
On the ground, but business as usual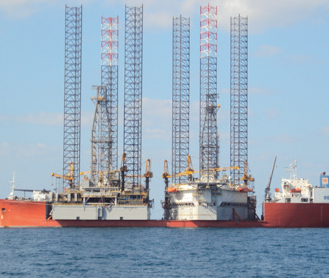 Monitor Systems now operates with offices in Singapore managed by our Singaporean Business Development Manager, however we're not a new face on the market, Monitor Systems have worked with major rig operators in Singapore for over 8 years.
Our track history in Singapore has gradually developed over the years, undertaking various company core services including On Site Survey, Repair, Design & Build, Ballast Control and Tank Gauging, Bilge Monitoring & Control, Bulk Tank Control & Monitoring, Blow Out Preventer Control (BOP), Water Tight Door Monitoring & Control, Brace & Void Leak Detection, Anchor Windlass Monitoring, Machinery Alarm Monitoring, Fire Damper Monitoring Systems, Drilling Data Acquisition, Reverse Osmosis Watermakers, Heli Deck & Environmental Monitoring, Crane & Bespoke Load Monitoring, Project Management and Product Source and Supply.
"It's a track record to be very proud of and now that we have a base there, we are in a position to build on our activity and history in the area. We have to remember it was almost 45 years ago that Singapore delivered its very first jack-up rig and five years later, it grew from infancy to become the largest builder of jack-up rig rigs in the world. With an improved safety record and commitment to quality over the last decade enforced primarily by company management and Unions, Monitor Systems is developing its on the ground activities in Singapore at the right time, when there is a requirement for quality built systems that are fit for purpose, delivered on time and on budget" ... commented Brian Sinclair (MD).
Monitor Systems currently design, engineer, manufacture and supply instrumentation, control and monitoring systems to the very highest 'certified' standards and regulations set-out by certified bodies worldwide. Our reputation amongst the oil majors suggests that we provide the best quality built systems on the market, not only are they fit for purpose but they have a much higher life expectancy than other inferior systems.
Over the last 17+ years, Monitor Systems has gained prominence for quality, specialised marine instrumentation and monitoring systems, timely delivery, skilled and qualified workforce, strong project management capabilities as well as the ability to handle sophisticated turnkey projects.