Group News: August 2014
BOP Safety Critical System
Design, manufacture, test and industry certification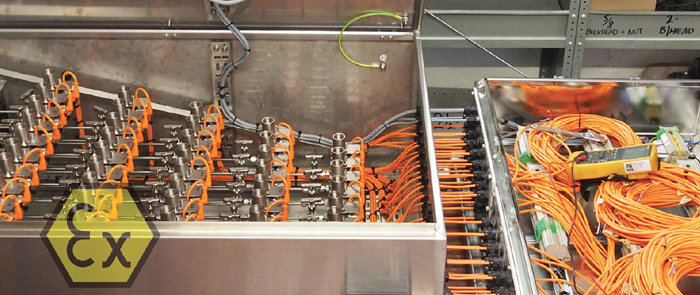 Monitor Systems Engineering were approached by the Sedco 714 Project Team (Transocean), to replace the existing BOP Pressure Switch Enclosure on the rig.
< left: Design, manufacture, build and FAT of Pressure Switch Enclosure at Monitor System Engineering (Aberdeen / UK).
The safety critical system was custom designed and built to required specifications, FAT certified and approved to ATEX Zone 2 for explosive environments.
The BOP Pressure Switch Enclosure was custom designed and manufactured by MSSL engineers to meet customers' requirements and industry regulations.
Highly reliable and certified pressure switches were integral to the integrity and functionality of the safety critical system and the modular design of the enclosure utilised a choice of materials including stainless steel, nickel plating and corrosion resistant alloys, making the system extremely 'fit-for-purpose'.
The safety critical system utilises a Purge Controller to provide ATEX Zone 2 approval, concerning equipment and protective systems intended for use in potentially explosive atmospheres.