Group News: April 2014
Expertise in High Demand
Unique and invaluable engineering knowledge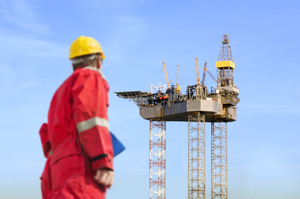 Monitor Systems were contracted to work on a number of independent monitoring and control engineering projects for Transocean.
As part of an upgrade-enhancement for the GSF Galaxy 1 Jack-up rig, Monitor Systems were asked to look at three different areas of operation. After initial onboard engineering surveys, proposals were put forward for the upgrade of the rig water tight door monitoring system, tank gauging system and RPD system.
Brian Sinclair commented, ... " our years of experience and history surveying and installing monitoring and instrumentation control systems for Jack-up, Semi-submersible rigs etc, has allowed us to build up a unique and invaluable engineering knowledge. Set procedures and protocol allow us to engage with these rig projects quickly and efficiently, benefiting both parties in time and resources."
Monitor Systems personnel have an in-depth knowledge of all three areas of operation, with experienced in-house engineers having a combined seventy years plus commercial experience working on similar projects worldwide.
Where most industry aware engineers will opt for the conventional route to solve any given problem, Monitor Systems engineers leave no stone unturned and think 'out-of-the-box' to bring forward bespoke, efficient, safe and certified solutions that add real value to the rig asset.
RPD: In particular the Monitor Systems rack phase differential monitoring system provides an accurate electronic / mechanical system for measuring and recording the rack phase difference of each rig leg. The bespoke RPD system designed, manufactured, supplied and installed by Monitor Systems is now currently operating on four rigs worldwide. For more detailed information on our rack phase differential monitoring system, please visit our web page.