Group News: December 2014
Transocean: John Shaw Semi-sub
ULTRA-SEP Oily Water Separator for Safe Discharge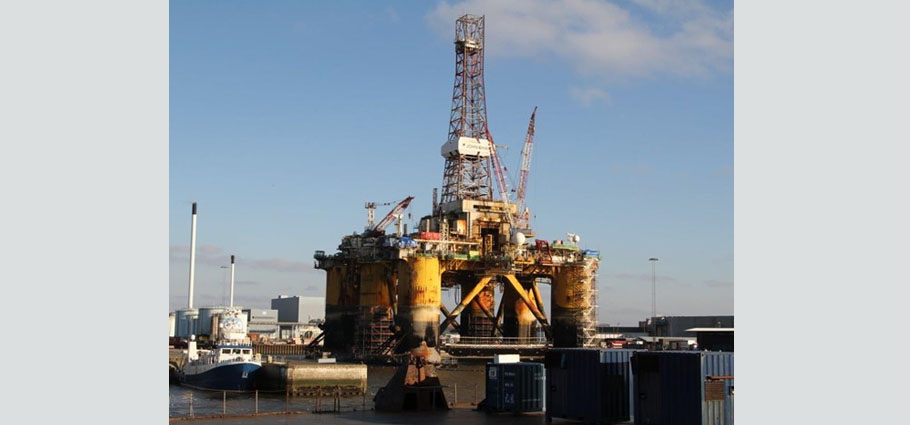 Safe Discharge: The environmental regulations in the Clean Water Act are very stringent and limits what may be discharged to the sea from an Oily Water Separator. Current limits are < 15 mg/l oil for discharges within 12 nautical miles of shore or 100 mg/l outside that limit. In order to get rid of any additives or contaminants in the bilge water, for example oil, fuels, lubricants, hydraulic fluid, antifreeze, solvents etc, regulations have been made to treat this water. In order to treat the contaminated bilge water successfully, it needs to be circulated in an Oily Water Separator so that the water can be separated from any other contaminants and transferred safely over board.
The ULTRA-SEP Oily Water Separator supplied to the John Shaw features the highest standard for bilge water separation technology and performance. The state-of-the-art system automatically pumps bilge water through a unique membrane. The membrane pores accept entry of water molecules while preventing entry of oil and particulates. The membrane processes and passes water to a consistent purity level of less than 5 ppm oil to the overboard discharge line. This level of purity exceeds the regulations set out in the USA, Canada and anywhere worldwide, protecting our oceans for generations to come.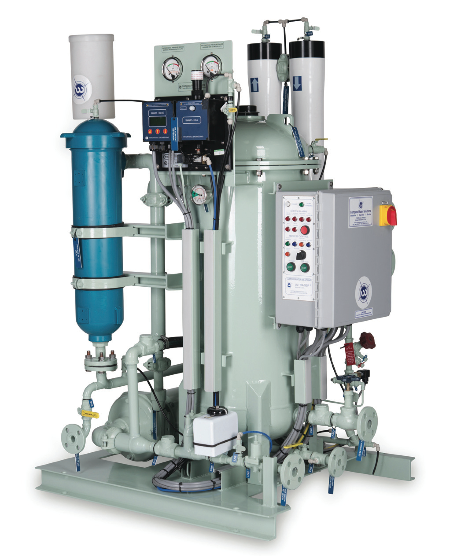 The Oily Water Separator was manufactured by Compass Water Solutions® in USA and shipped to the John Shaw in Esbjerg Shipyard under the direction and management of Monitor Systems. For over forty-years, Compass® has been the leader for environmental and operational excellence in water treatment and oil water separation for offshore vessels, rigs and platforms.
Piping and skid design alterations were engineered by Monitor Systems and installation carried out by the rig engineers. The system was then commissioning by trained service engineers from Marship Engineering in the Netherlands.
Aware of the significant issues in safely lowering and positioning the legs of jack-up rigs in all types of lowering conditions, Monitor Systems developed the M1000 RPD. The system provides central and localised chord monitoring of critical data and operator response management aimed at eliminating the potential of serious structural damage and resulting safety implications during leg jacking operations.