Group News: August 2014
Critical Safety System
Fire Damper Monitoring for Semi-Submersible Rig Awilco Wilhunter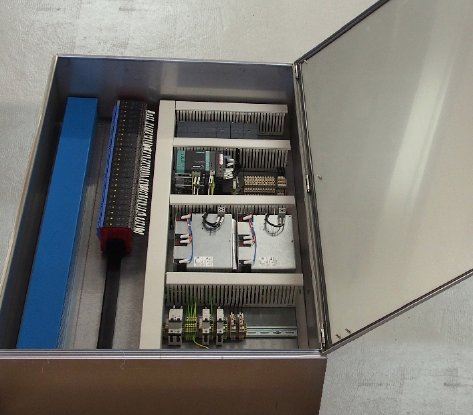 Monitor Systems were approached by Awilco Drilling PLC to look at the design and manufacture of a Fire Damper Monitoring System for the Semi-submersible Rig, Awilco Wilhunter.
Our fire damper monitoring system provides accurate, continuous real time monitoring of the status of all critical fire dampers installed on the rig.
SYSTEM: Working closely with rig managers and operators, Monitor Systems allowed for a Fire Damper Monitoring System with the capability of monitoring a total of 24 dampers, plus a 20% spare capacity for system expansion if required in the future. The system hardware was based around all fire dampers being monitored in both the open and closed position with intrinsically safe circuits built in for added protection and accurate monitoring.
The 15" HMI screen provides indication of the fire damper status; red for open and green for closed. The HMI screen has a mimic plan overview of the rig with the damper indication shown. An alarm sounder was built into the system, activated immediately when any of the fire dampers opens. The HMI screen was provided with a wall mounting bracket so that it can be mounted in a suitable location within the control or radio room of the rig.
PREVENTION: The monitoring of fire damper status is essential for vessel operators in preventing fires and gases from spreading and in particular important in the protection of safe refuge areas during emergencies.