Group News: October 2016
<
click here
to go back to Group News Index: October 2016
Fire, Bilge Monitoring System for Cold Stacked Rig
To preserve vital equipment on-board the Polar Pioneer Semi-submersible Rig in preparation for 'cold stacking, Monitor Systems were asked to design and manufacture a standalone fire and bilge monitoring system with a lead time of five to six weeks.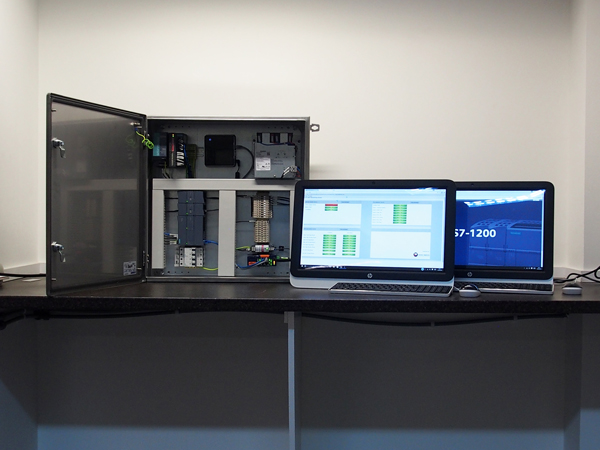 Monitoring for fire and bilge on any offshore vessel or rig whilst cold stacked or not in operation is vital to the assets wellbeing. Whilst cold stacked, the rig's integrated fire monitoring system and bilge monitoring system are not operational.
The temporary cold stacked fire and bilge monitoring system was designed, installed and commissioned on the Polar Pioneer in lieu of the rig's integrated system, and fed with power through a UPS, using a power source from the shipyard.
The monitoring system incorporated two HP PC's, one positioned at the Westcon Shipyard in Olensvag, the other at the rig owners offices in Stavanger, Norway; both configured with a VPN connection. The Westcon Yard and Rig owner are able to view the health and status of the rig's fire and bilge 24/7, with an automated email health report being sent to key personnel at 12 noon every day.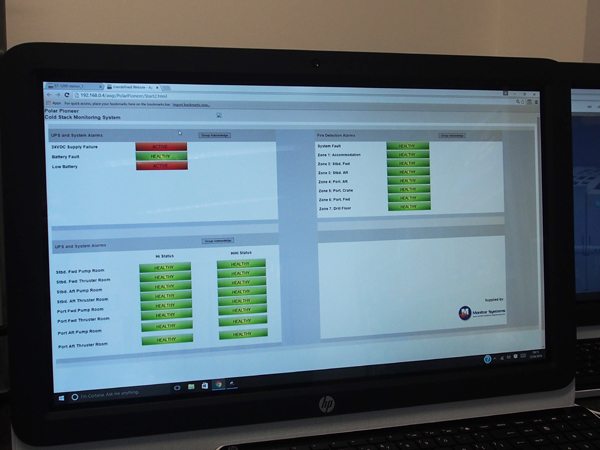 Scope of work: Monitor System's scope of work included the system design, manufacture, supply of all kit and included software coding and networking procedures. After Installation, Monitor Systems undertook the system's commissioning and reporting.
Fire: To preserve vital equipment, the Semi-submersible rig is temporarily fitted with a number of dehumidification units. During the cold stacked period where the rig is unmanned, it is vital to monitor the areas housing the dehumidification units for fire.
Bilge: Submerged areas of the rig such as the pump and thruster rooms containing vital services are monitored for flooding. The system is powered with a redundancy module with battery back-up, the battery and power supply is also monitored for alarm conditions.
PLC: An integrated web-server for checking current system status which is accessed via a VPN module was mounted in the PLC enclosure.
In the event of an incident and an alarm being activated, the web-server network will alert yard personnel and rig owner personnel by email. This together with an automated health report every day, ensures the complete welfare of the rig against fire and flooding.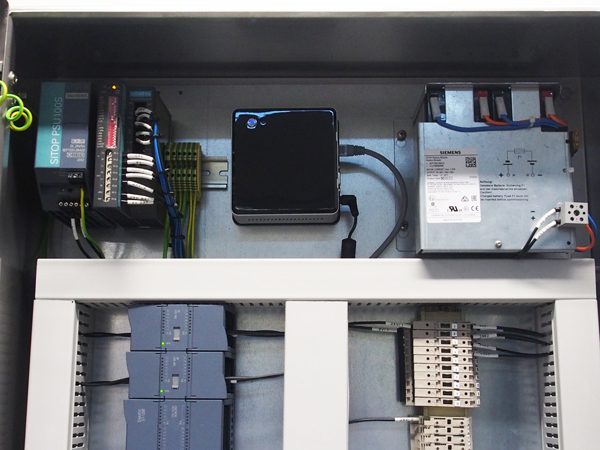 Power: The system's power supply which also runs the dehumidification units was backed up with a UPS which will give approximately one hour autonomy in the event of power failure. If mains power is lost on-board, the system will send an alert email to notify key response personnel.
Data Plan: Monitor Systems also supplied a Data Plan and Sim Card package for administering status alerts and automated health check emails.