Group News: 2016
<
click here
to go back to news and news archives index
The North East of Scotland is very much open for business.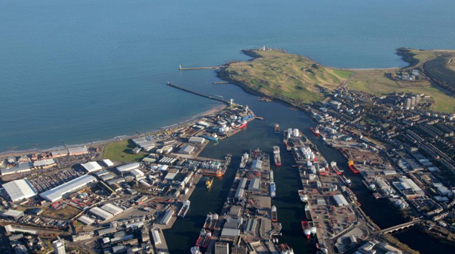 The Secretary of State for Scotland The Rt Hon David Mundell, recently met with key industry figures in Houston and Dallas in the USA. The cities' economies remain strong despite the challenges of a low international oil price. Mr Mundell met with senior figures from a number of key businesses, including Maersk, BP and the Weir Group. Mr Mundell pressed the case for investing in Scotland, and to find paths for Scottish companies to export their expertise in the industry.

The UK Government has taken unprecedented action to support Aberdeen and the North East following the fall in the oil price. That included a package of tax measures and a City Deal for Aberdeen and Aberdeenshire. " It's only because of the broad shoulders of the wider UK economy that we are able to provide this financial support to our oil and gas industry, and to the thousands of workers and families it supports, at this very difficult time." .. commented Mr Mundell.
Mr Mundell added ... "The UK Government has an extensive network of influence overseas, not just in America but around the world. This is a tremendous asset and I am determined that Scotland should get the full benefit of Britain's embassies and high commissions, as they bang the drum for the oil and gas industry on the global stage. That is one of the ways we can help build a bridge to the future for Aberdeen and the North East.
A key part of the UK Government's strategy to support the UK's oil and gas sector is to support diversification into overseas markets, and to encourage further investment into North Sea oil and gas - the North East of Scotland is very much still open for business."
The UK Government's support for the oil and gas sector includes a significant package of tax measures, worth £2.3 billion, to ensure the UK remains an attractive destination for investment. To support Aberdeen directly the UK Government has agreed with the Scottish Government and local authorities a £250 million City Deal for Aberdeen and Aberdeenshire.
Adapted from press release / Scotland Office.
Looking on the bright side!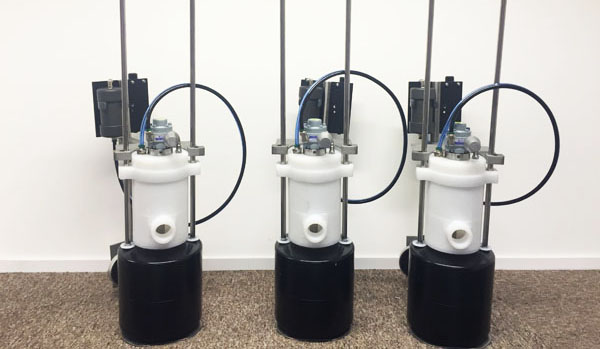 With international oil prices still hovering around $50 a barrel and curbing the enthusiasm for exploration and drilling, all companies have inevitably reduced overall capital spend on new equipment. However, for operational rigs it is becoming obvious that this freeze cannot go on forever as key safety critical systems and equipment is depreciating, becoming outdated or wearing and failing.

Monitor Systems is finding an increasing flow of work from production platforms and drilling contractors rigs focussing on vital equipment refurbishments and upgrades. Our 20 years of proven track record delivering a wide range of drilling and marine E & I systems costs effectively has meant that the large Oil Companies are now accepting of smaller businesses that can deliver reliable, compliant and to the same high level of standards timely and safely as the much larger competitive global players.
This year, Monitor Systems has designed, built, delivered and installed a number of vessel anchor winch systems ranging from leading edge chain & wire-rope 12 Point anchor winch monitoring systems using Siemens technology down to simpler wire-rope 4 point running line tensiometer systems , a couple of bulk tank systems, a number of BOP Control Panels, the first two of several Deckload & Stability Software packages and Gas in Mud Detections systems which has led to the supply of specialised components such as Gas in Mud Float Traps for others systems, BOP Temperature probes, and other major E&I system enhancements.
The level of inquiries is still there but the conversion rate from inquiry to order is either taking longer to convert or the total opposite, that is an urgent fast-track turnaround project …… which means that "Quotations and tender bids have had to be right on the ball" says managing director Brian Sinclair. "Over the years we have built a reputation for cost effective, fit for purpose, high quality, leading edge products with a particular emphasis on ensuring our customers feel their projects are in safe hands". He adds, "We like to ensure our customers feel valued and important. It would appear this long term held philosophy is appreciated".
Monitor Systems is seeing the same market conditions driving an increase in demand for equipment and systems specific to the warm and cold stacking of rigs, vessels and platforms as well as for protecting ongoing decommissioning operations. High quality, totally reliable systems designed and installed for remote monitoring and alerting fire risk, flooding in submerged bilges and power failure is proving vitally important for ensuring the safety and integrity of unmanned stacked assets.
Despite the low oil price, it appears that some players in the industry are taking the positive view and using the time wisely to strengthen and bolster working assets for the future. "We have to be ready and able when things start to improve – let's hope that's not too far ahead.
Stop Press – Monitor Systems have just been awarded full E & I control and monitoring system for a sizeable Tank Farm project.
Oil and gas industry professionals target innovation in integrity management to reduce costs

More than 110 members of the oil and gas community met in Aberdeen on the 24-25th February 2016 to identify new approaches to asset integrity management in the UK North Sea.

Technology directors and technical experts from operators and service companies came together with representatives from the nuclear industry and academics at two workshops. Both workshops discussed in detail the potential for using new technology and innovation to unlock major production efficiencies and cost savings in the North Sea Oil & Gas industry. The workshops were part of an initiative by the (TLB) Technology Leadership Board to target advances in process vessel inspection and managing (CUI) Corrosion Under Insulation.
The project involves the TLB working in partnership with its industry champions, Total E&P UK and Amec Foster Wheeler, Oil & Gas UK, Oil & Gas Authority, (OGIC) Oil & Gas Innovation Centre and (ITF) Industry Technology Facilitator.
Attendees at the events were presented with the findings of a major study to identify processes and technologies from inside and outside the industry that could be applied to the two areas of asset integrity management; processes and technologies for both vessel inspection and CUI management.
Informed by the findings, attendees participated in groups aiming to evaluate potential solutions, define actions and any research and development requirements to bring additional products, services and new technologies into the industry.
The high level of engagement from companies within the sector, and from those from industries with suitable know how, demonstrated the commitment to achieve progress in both of these areas of asset integrity management. An excellent mix of expertise and knowledge was present at both workshops, exploring new technologies and processes that will deliver practical impacts and ultimately cost savings for the oil & gas industry.