Group News: October 2016
<
click here
to go back to Group News Index: October 2016
Gas Trap Agitator Supply
Gas in mud detection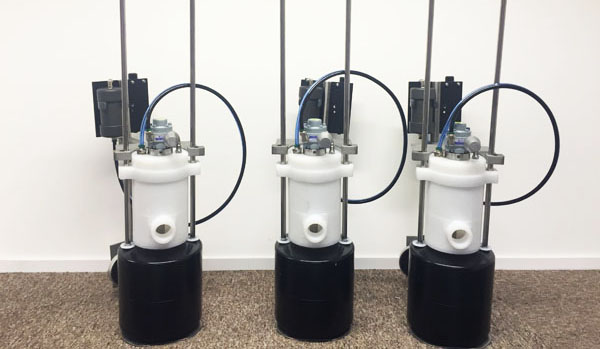 On the completion of a recent product supply project for an overseas oil and gas client, Monitor Systems was in addition asked to supply Gas Trap Agitators in support of the client's Gas in Mud Detection System. The Gas Trap Agitator allows the continuous extraction of gases from drilling mud so that they can be analysed.
Safe: The Gas Trap Agitator motor operates on air eliminating injury or damage due to electrical shock, fire or explosion.
Versatile: The Gas Trap Agitator is configured to work in a wide variety of possum belly or trap box designs. Fitted with a floatation device, the agitator will float at the proper level even as fluid levels change. When floatation is prohibited the barrel can be easily locked in place.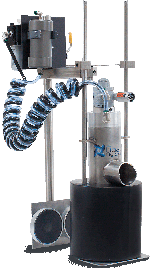 Durable: The Gas Trap Agitator has been constructed from materials chosen to withstand harsh environments. The design benefits from a stainless steel barrel, stand and fittings, paired with a cross-linked polyethylene float. This provides high resistance to caustic materials in drilling fluid.
Easy To Use: The days of struggling with cumbersome Gas Trap Agitators are over. With its lightweight adjustable design and powerful magnets, the agitator can be mounted in a variety of locations and positions.
Proven Quality: The materials used in the manufacture of the Gas Mud Agitator have been field tested and proven to provide the durability and reliability needed to meet the demands of today's mud logging companies.  With proper maintenance and care, our Gas Traps last for many years.
Brian Sinclair commented, ... "Monitor Systems has been supplying proven quality manufactured products to the oil and gas industry for many years. Our in-house engineering expertise and eye for quality, detail and performance has allowed us to grow our knowledge base and capability in overseas markets".