Group News: 2017
Beatrice Offshore Wind Energy Farm Scada Switch Panels and Fibre Case Assemblies
Monitor Systems were asked to supply the Wind Turbine Generator (WTG) SCADA Switch Panels for the Beatrice Offshore Wind Farm Project. The wind farm will be installed with 84 Siemens wind turbines, capable of generating 7MW of power each and having a 154m diameter rotor.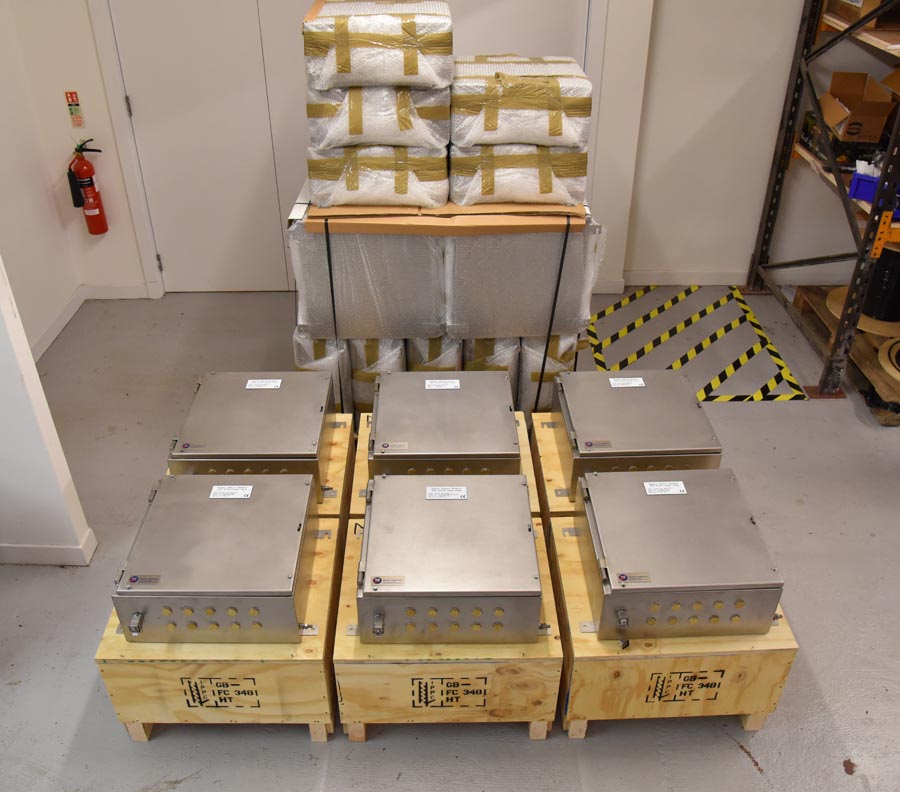 All 84 wind turbine generators were being supplied by three different yards, BiFab, Bladt and Smulders. Monitor Systems Engineering received contracts from each fabrication yard and aligned its project delivery schedule to meet with their individual requirements. The scope of work was to supply 84 Scada Switch Panels, one for each wind turbine generator.
Included in the scope of supply was the fibre cable assembly to interlink between the Scada Switch Panel and the Fibre Optic Termination Enclosure. This assembly assists in greatly reducing the fibre assembly work required offshore. Each fibre cable was cut to the required length, glanded and each fibre spliced to 1m SC/ACP pigtails. This resulted in 2688 fibers stripped and cleaved and 1344 fibers spliced together using our in-house fusion splice facility. 1344 splice protectors fitted and 1344 fibres checked and tested using our SmartClass fibre equipment which facilitates full fiber inspection, optical testing and PASS/FAIL certification.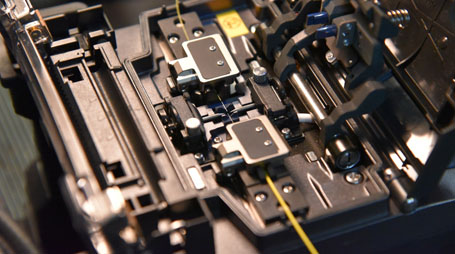 ABOUT: The Beatrice Offshore Wind Farm will be located in the Outer Moray Firth, Scotland, approximately 13.5km away from the Caithness coastline. Covering an area of approximately 130km², the offshore wind farm will be closely located to the Beatrice oil platforms. When complete and operational, the Beatrice wind farm will generate 588MW of renewable electricity, which will be enough to meet the electricity needs of 450,000 UK households.
The offshore construction is expected to begin in 2017 and the wind farm will be commissioned approximately two years later in 2019. The operational wind farm is expected to employ 890 people, with 90 people during construction and operational stages.
The wind farm will be installed with 84 Siemens wind turbines capable of generating 7MW of power each, with a 154m diameter rotor. All the wind turbines will be mounted on pre-piled jacket substructures, which will be installed at water depths of 55m. The management, designing, engineering, fabrication and installation of the substructures will be managed by Subsea 7 in collaboration with Seaway Heavy Lifting.
INVESTMENT: The Beatrice offshore wind project will attract an investment of $3.7bn, which is claimed to be one of the biggest private investments in Scottish infrastructure.