Group News: 2017
Fire and Flood Monitoring System for Cold Stacked Rig - Invergordon
The Awilco Wilhunter is currently located (April 2017) in the Cromarty Firth near Invergordon. The vessel will be "cold stacked" in this location for an undetermined amount of time.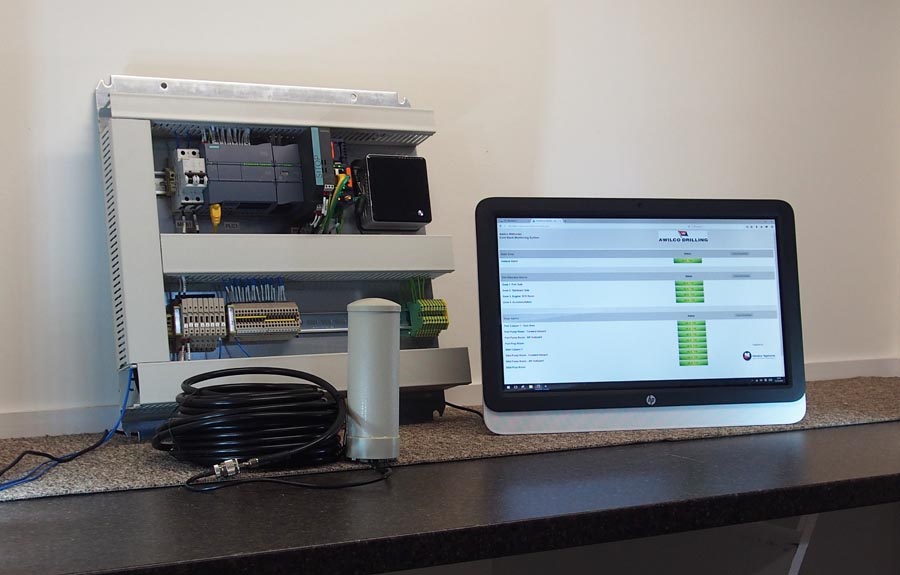 SCOPE: As the semi-submersible is unmanned during the cold stacking period, it will be necessary to monitor the rig for certain alarm conditions including fire detection and flood detection. Monitor Systems were asked by Awilco Drilling PLC to bring forward a solution for the monitoring of fire and flooding whilst cold stacked.
Fire detectors were installed in key locations around the vessel and submerged areas containing vital services, i.e. the pump / thruster rooms were monitored for flooding. The Fire and Flood Monitoring System is powered by a solar array with battery back-up, and the battery and power supply is also monitored for (low state) alarm conditions.
The new Fire and Flood Monitoring System installed alert both Awilco and Monitor Systems personnel by sending out an alarm e-mail should any alarms be activated. A VPN connection allows the client to login to the system remotely and view the system status.