Group News: 2017
Open Drains Flushing Control Panel
Monitor Systems Engineering were asked to design, manufacture, assemble, test, certify and deliver an Open Drains Flushing Instrument Control Panel for operation on an international waters offshore platform.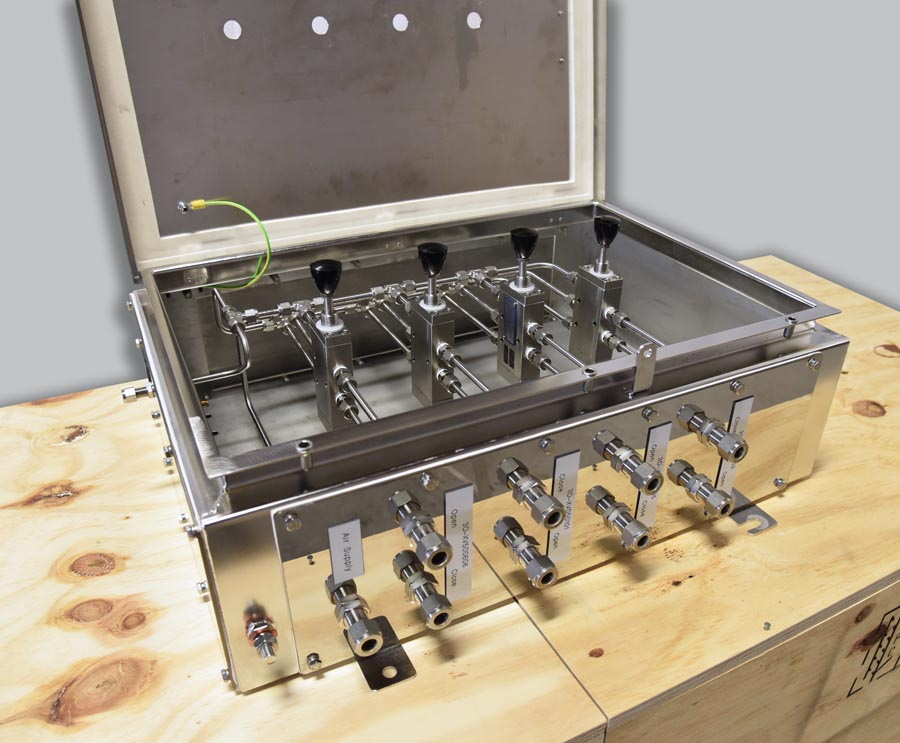 The purpose of the new control panel is to provide remote manual operation of the drain gully valves and the seawater flushing valves. This solution will enable the operator to perform flushing of the seal loops of any debris that has accumulated during normal day to day operations. The control panel has been designed so the valves return to normal operating position ensuring the system is safe. The panel is suitably rugged in design and manufacture to withstand a 25 year offshore life-cycle, made from AISI 316 stainless steel and is self-contained with the exception of an externally mounted filter & regulator assembly. 
All equipment associated with the project is hazardous area Zone 1 IIB T3 compliant. The system will enable safe, secure, healthy and environmentally sound performance throughout its life of operation.