Group News: March 2018
Monitor Systems Scotland awarded Authorised Economic Operator (AEO) status by HM Revenue & Customs.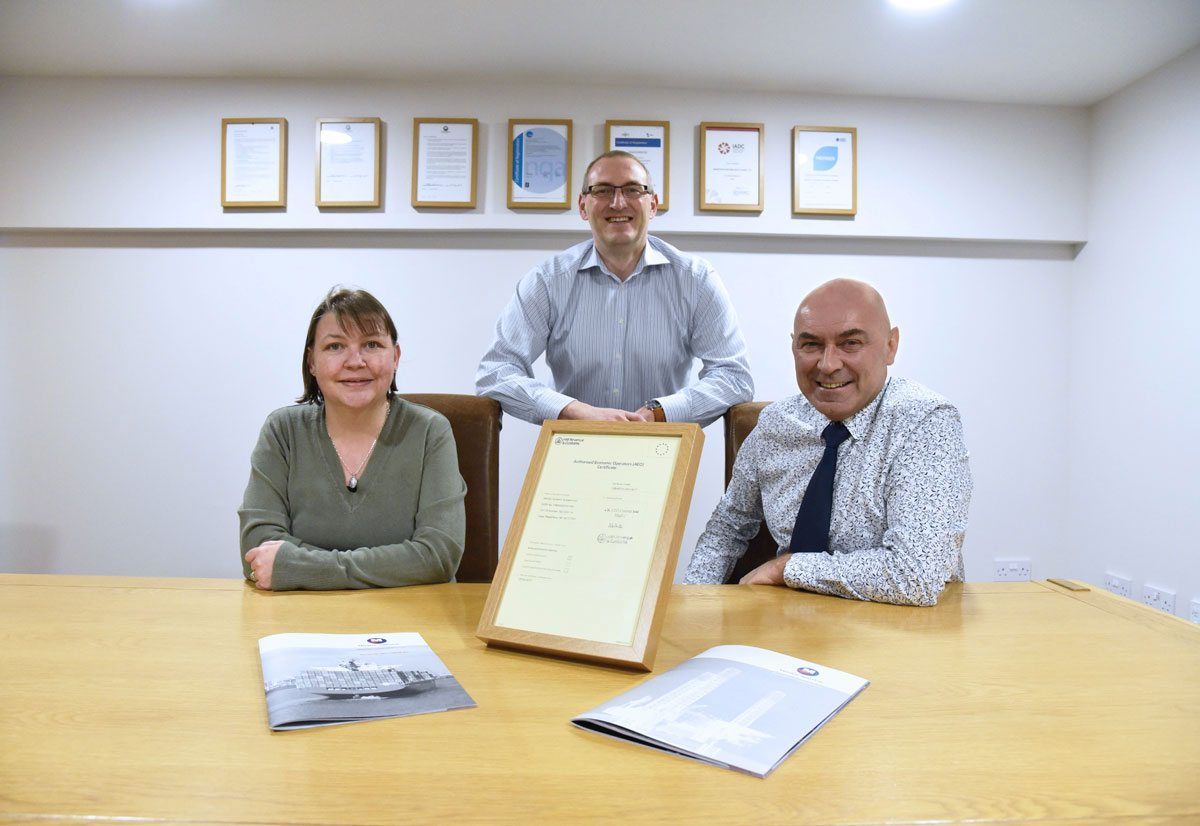 The AEO Authorised Economic Operator Status has been granted following an intensive audit by HMRC to ensure that Monitor Systems met the strict criteria.
Monitor Systems are delighted to have been granted this important award. Brian Sinclair, Managing Director commented ... "AEO certification is very important to our company, it will simplify declaration procedures under Customs Freight Simplified Procedures (CFSP) and the National Export System (NES). It will also give Monitor Systems recognised status across the EC. We are all exciting at this certification, it's a quality seal of approval from HM Revenue & Customs that our business systems, methods and procedures are to the very highest compliant standards."
Benefits: AEO status brings a number of company and client benefits. Certification eases the administrative burden on the company by simplifying the declarations procedure. It will also speed up the supply chain as shipments are fast-tracked through customs control, in order to optimise the speed and efficiency of international trade. Indirectly, the AEO status will confer a reputation that Monitor Systems is a safe and secure trading partner. This will also improve dealings with Customs, expedite shipments, and improve customer service and relationships with end buyers. Speeding up the supply chain will also improve the company's cash flow.
Monitor Systems look forward to continuing to exceed our customer's expectations and supply requirements, with the added value of AEO status speeding up the supply chain.